My daughter found this in her back garden today (she lives near the Shore in Southampton Water).
I can only imagine a bird dropped it.
I've googled and the nearest thing I can find to it is a
'Snake Pipefish'
(google image it for your view).
Only thing against that is they are more in the North than the South.
Maybe someone can help?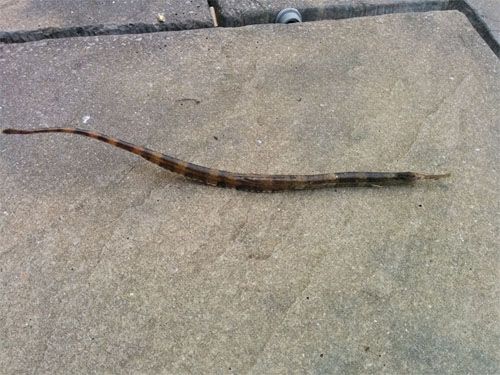 Thanks, Richard