Most unfortunate name but it's the name they're most commonly known as.
Just because they can tend to be somewhat Amorous
I've loads on the Sweetcorn this morning. I think they're after the Sunflowers I have growing amongst them, plus we've loads of Hogweed about as well!
Perfectly harmless apparently. They're too busy doing other things to worry about the vegetables !!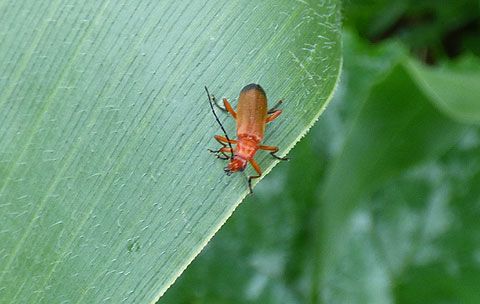 Richard