I was in the Pound Shop yesterday and came accross this garden border bamboo pack (at the moment it's 3 for the price of 2).
Got thinking and brought one.
To attract Solitary, Leafcutter Bees and other Insects to lay eggs in, just leave as is and hang it under a gutter somewhere in a more sunny position.
Alternately you could squeeze them all into a bit of Downpipe and do it that way.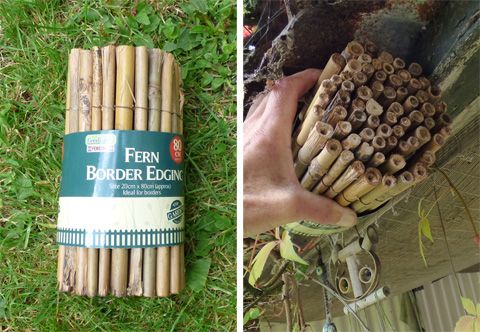 Richard