I've spent ages quietly walking the sides of the fields and through the woods here to get a good view of the local Sparrowhawks - all to no avail.
I was sitting in the Kitchen this morning (thought I hadn't seen the birds on the Bird Feeders for ten minutes or so), looked out and there it was.
Luckily my Camera is never far away from me - took this through the glass.
Feeling quite chuffed!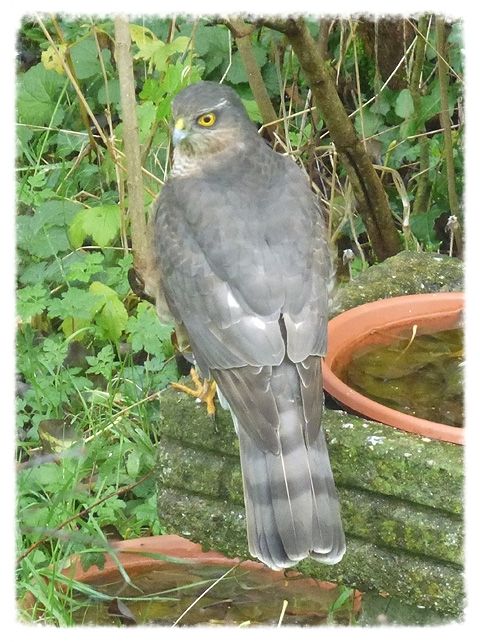 Richard