Wendy and I got back from Thailand last weekend after visiting our two sons and daughter-in-law out there. They all work as diving instructors so was able to go diving with the two lads. We were lucky on one dive to see a giant oceanic manta ray. It was about 4 or 5 metres across. They are ocean's equivalent of the albatross, effortlessly flying through vast areas of ocean. We have two or three pictures but they are pretty poor. Here are some better ones.
You don't point your finger at these moray eels. They are said to be quite capable of taking the end of your finger off!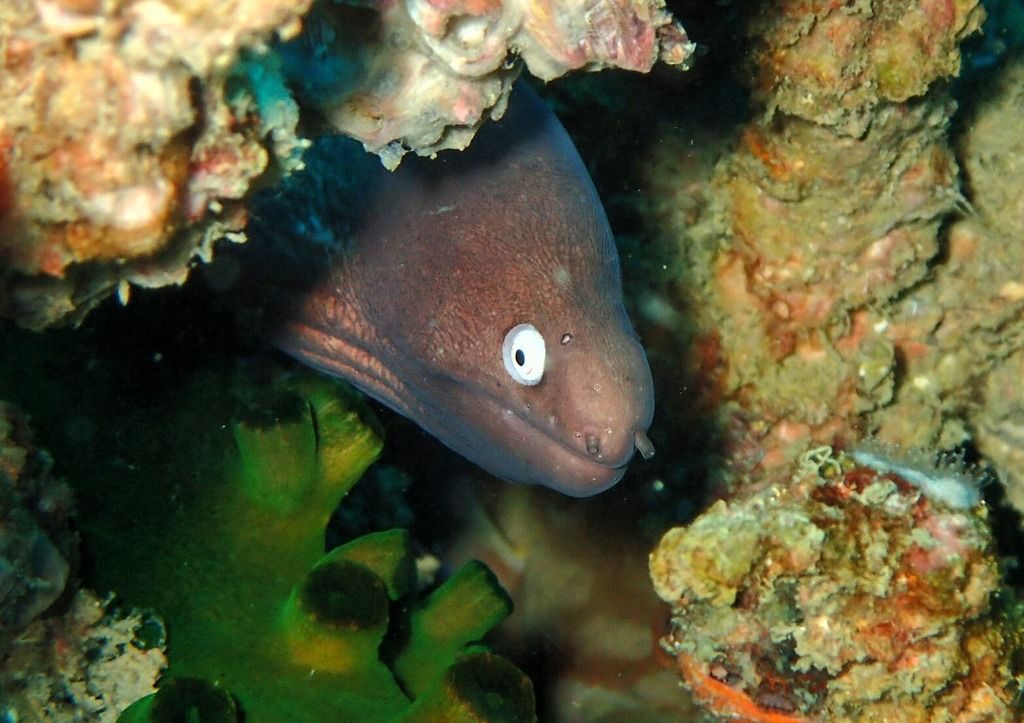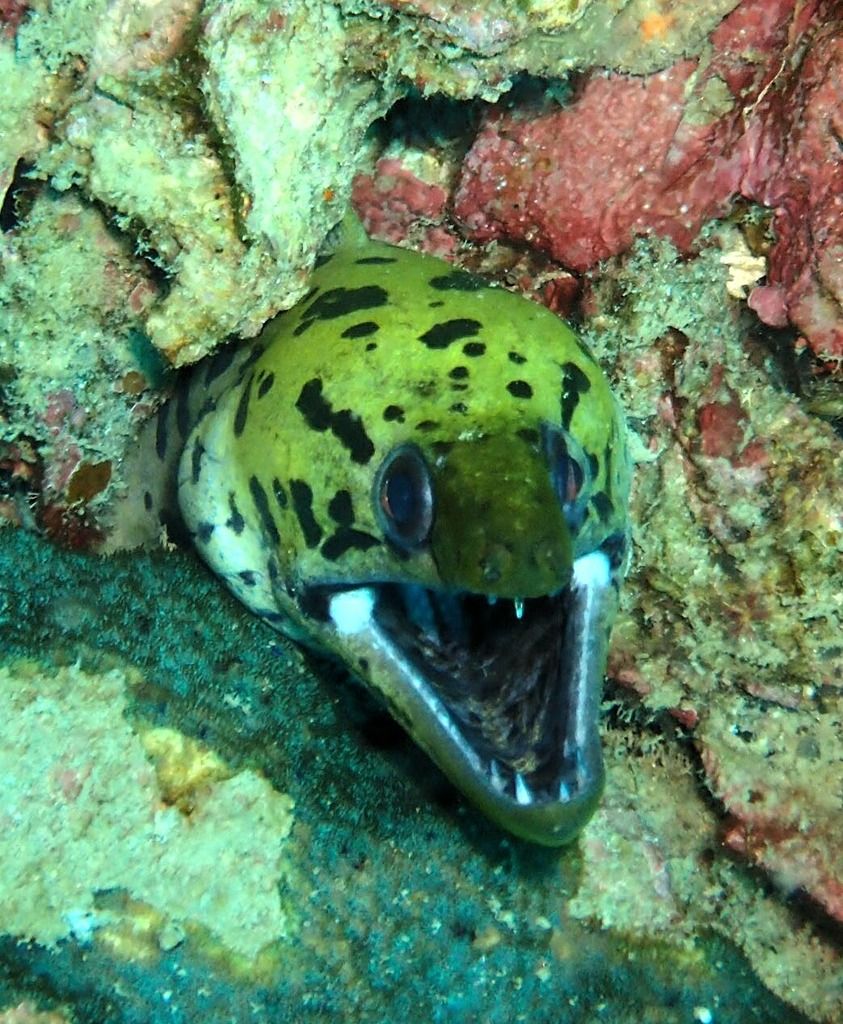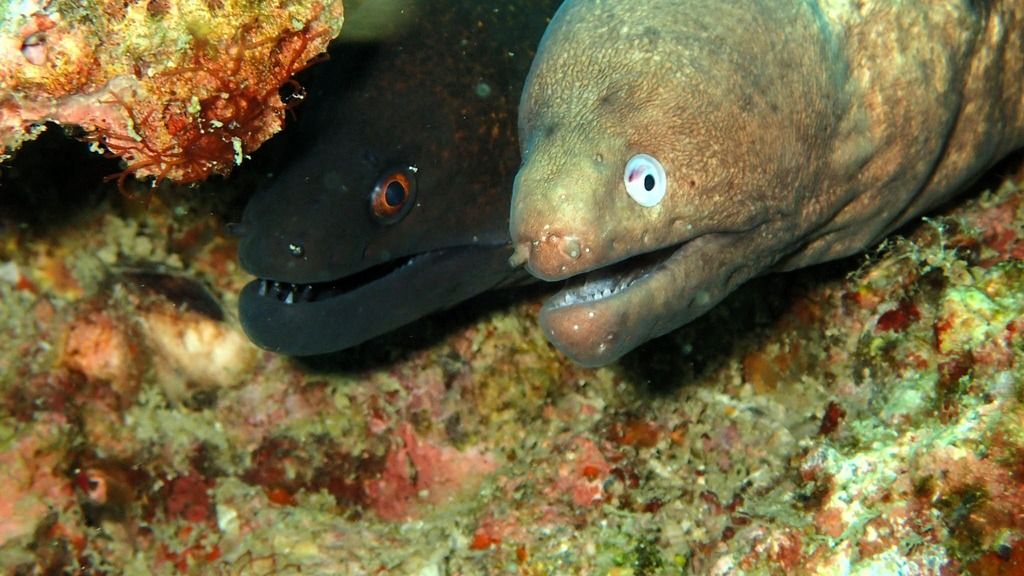 A small nudibranch. (Wikipedia - Nudibranchs are a group of soft-bodied, marine gastropod molluscs which shed their shells after their larval stage.)
And, we found nemo, or at least a few hundred of his relatives.