You may have seen my plan on the Video (in Forum Diary and main site Diary) where I mention trying out something, mainly used in the Mediterranean Countries).
So, the tin Bin right's compost is not that well rotted as the plastic one and was about 18" from the top.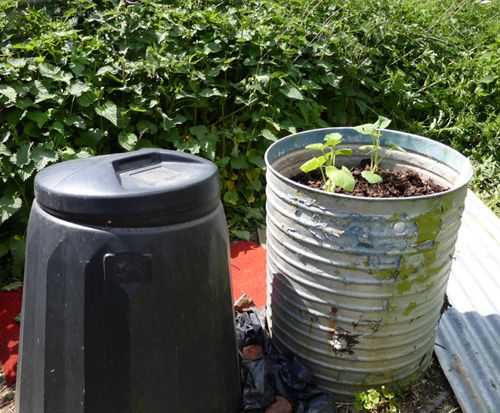 This morning I dug some earth from the chicken run, mixed some Horse manure and took some well rotted manure from the plastic bin, then topped it up, mixed it all in and planted two Squash plants in it.
Very rich, but I recall the best Squash I've ever produced was on an old bonfire which had rotted and looked horrible - got loads of Squash.
Finger's crossed, I'll keep you posted good or bad.