Hi
Had a good day out at the Edible Garden Show, Alexandra Palace today.
Got to meet old pals and new..
John and Val Harrison, Allotment-garden.org..
(John holding best gardening blog award.
)
Sean James Cameron, HorticulturalChannelTV..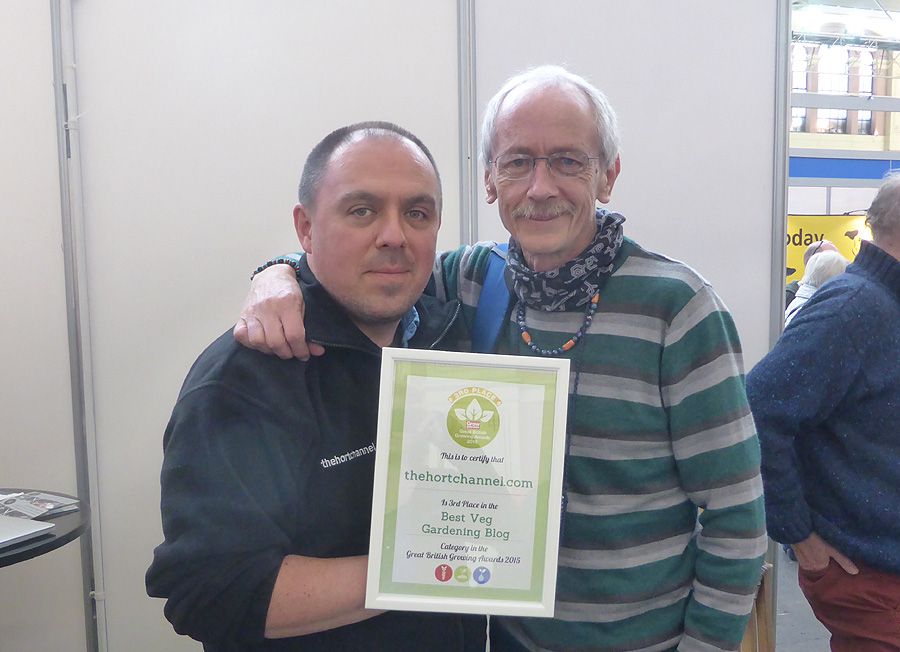 (Sean holding Runners Up best gardening Blog.
Sean was also talking to Big Allotment Challenge Contestants on the main stage. He had quite an input with the BBC on it.
Jonathan Moseley, Floral Arranger and Judge on the Big Allotment Challenge..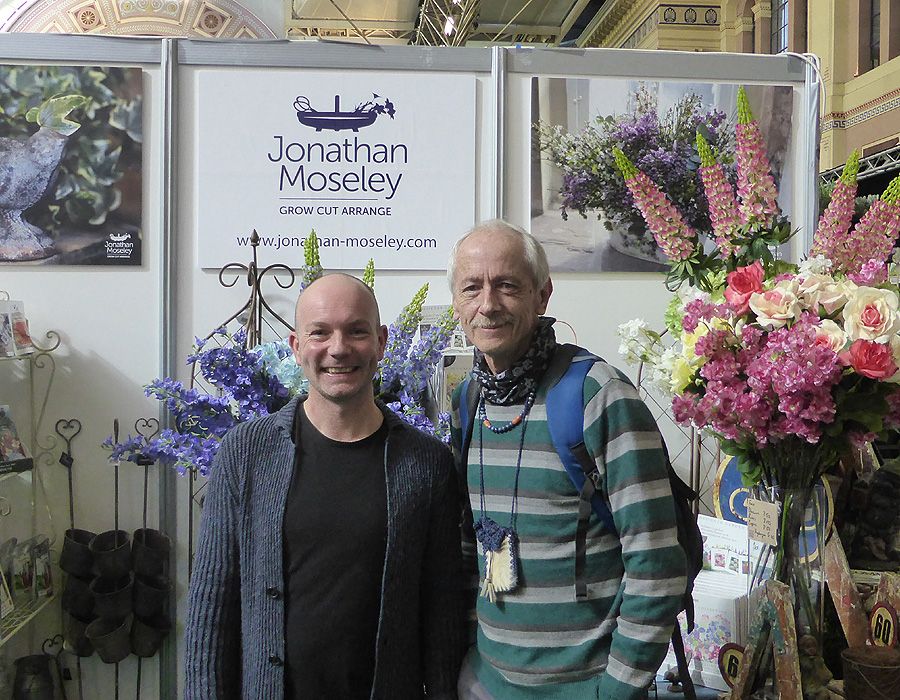 Rob Smith, winner of the Big Allotment Challenge.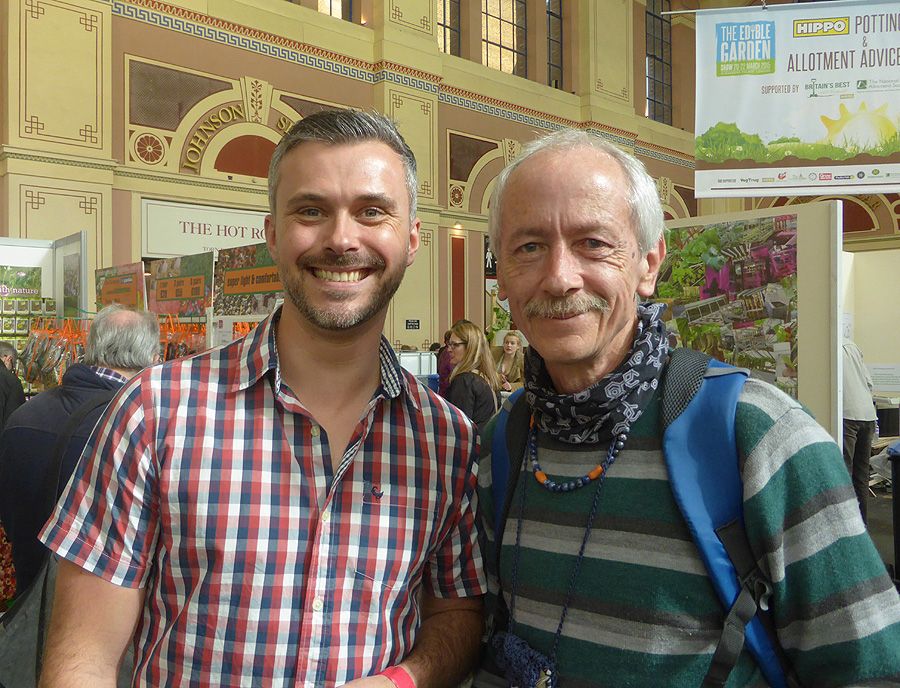 The Show itself seemed a bit smaller than last year.
Very noticeable was with Poultry. Last year there were many Stands, this year just a couple, re-iterating my thoughts that keeping Chickens has lost it's boom of three years plus ago.
One should say that this could be that those who were getting Chickens, have!
Emphasis seemed to be on Organic and Eco. There were a lot of Beekeeping Stands and much emphasis put on eco-system gardening; Bug Houses, natural ways to grow etc.
Good day out though.
Richard