I have been feeling very un-fit of late with lots of aches and pains , particularly sore achillies tendons.So I thought it was time to get off my back-side and do some exercise.
I used to cycle a lot,so it was out with the trusty old Mountain Bike this morning.
Only did about 10 or 12 miles but you have to start somewhere!.
Apologies for the poor quality pic's the camera is not to hot on my Blackberry.
The trusty old Mountain bike.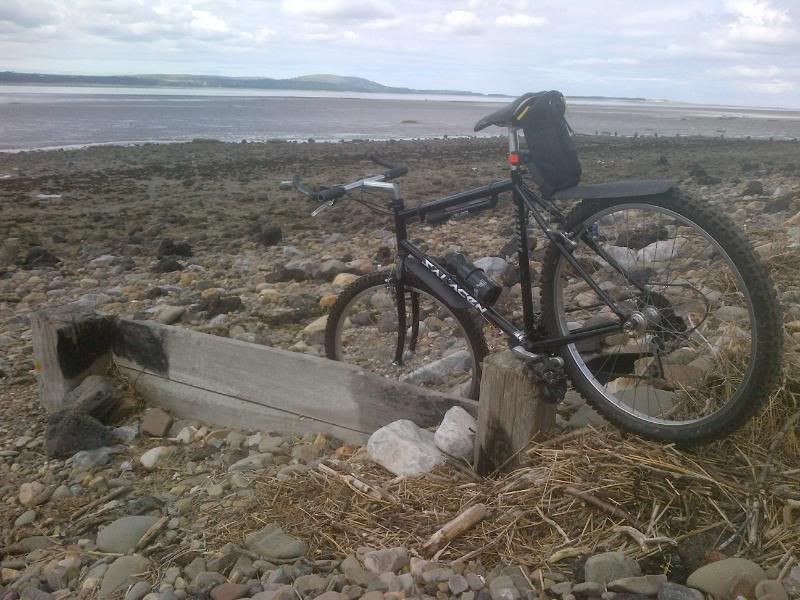 The trusty old Mountain bike.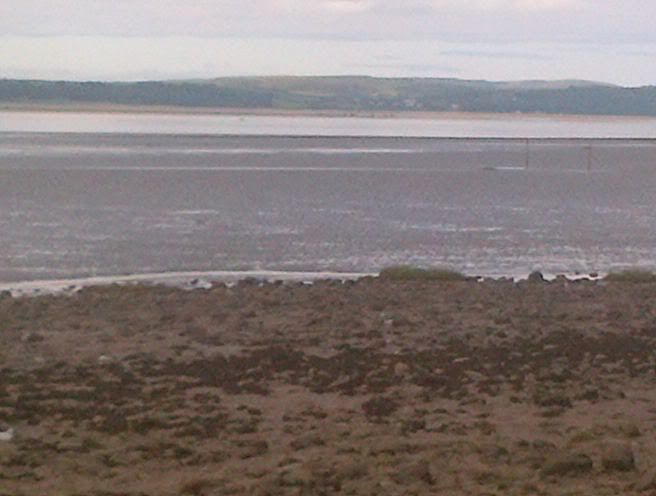 If your eyes are good you may just pick out some cockle pickers on the North Gower shore.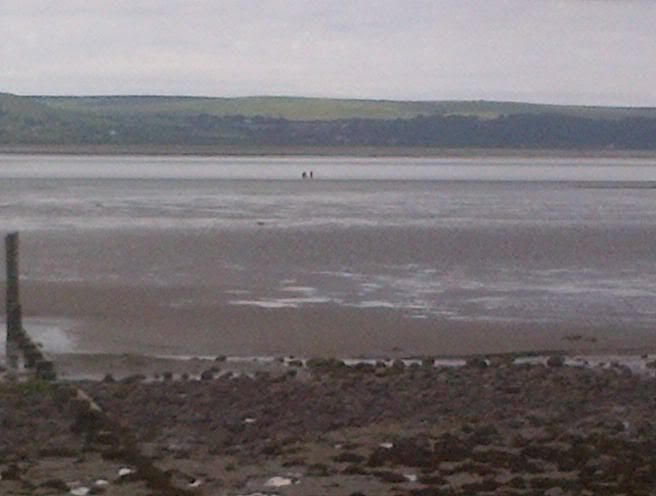 Two hardy anglers
Must take a camera next time!