That's my main hobby of choice. It's the family hobby.
Husband & I cycle for leisure and the son cycles competitively (time trials). We are all fairly passionate about our cycling. I've got four steeds, a road bike (racer), tourer, hybrid and a recumbent trike. Husband has a tourer, road bike, an ancient hack road bike and a err... *unique* road bike made by a local designer which I think is err.. well, I'd not have it! Son has hack MTB, hack road bike, seriously good road bike and seriously good time trial bike. He's getting a new time trial frameset for this season too, courtesy of the manufacturer, which is nice. This is his current time trial steed: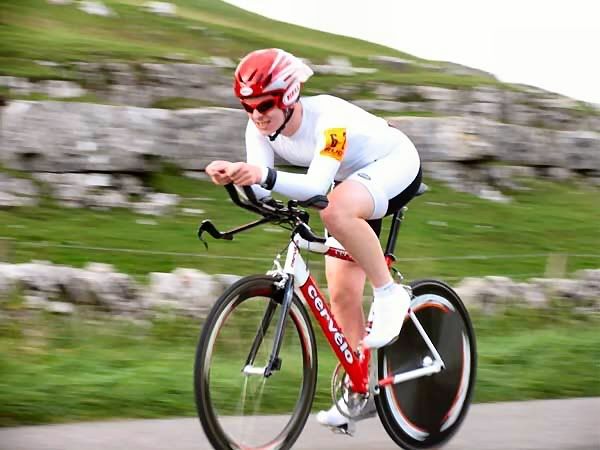 I'm comfortable up to 200km in a day as I'm a Ninja Pootler of the lanes.