I don't know if any of you remember my thread on not being able to find the end of my wool when I wanted to use it, (
HERE
), but, it didn't go well!
Not only could I not find the ends, but also, every time I went to use the wool, I would have to untangle it. I have no idea what I was doing wrong, but my daughter can attest to the fact that it was nigh on impossible to just pick up one of my balls of wool and use it without spending at least 5 mins sorting it out.
Anyway, I have news! One of the crochet sites I visit (attic 24) bought a wool winder like this, so I thought it may help me.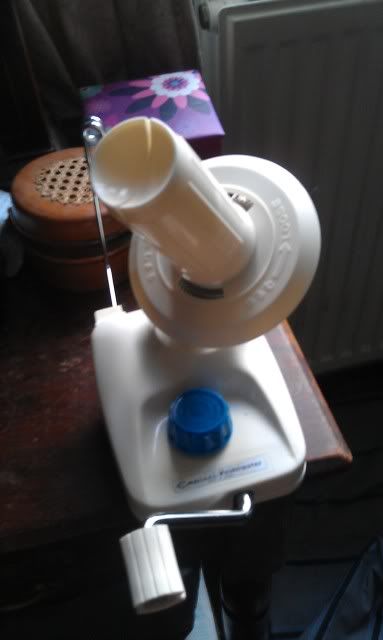 It arrived yesterday and this is it in action:
And the final results.......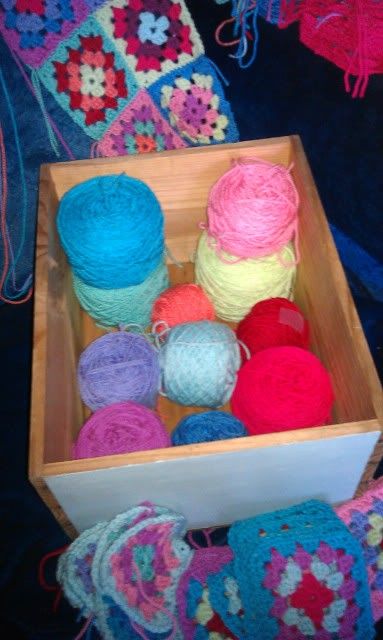 Well, they say the proof of the pudding is in the eating, so I have made a few granny squares for my blanket tonight and I can report that so far, so good! Also, I can split the 100g balls up so when I crochet 'on the move' (which I do regularly during term time) I no longer have to cart huge balls of wool around. Result.