Following on from Carol's patchwork thread, I thought I would post an update on the one I am working on. It's my first attempt at a full size bed quilt. I don't normally like taking on projects that are going to take ages to complete, I can easily run out of steam before it's finished.
This is all hand sewn, I find I can get a better finish where four corners meet, and I don't like to keep stop starting with a sewing machine. Hand sewing feels more relaxing as it can be done while I watch catchup programmes on the computer.
I'm going to add one more multi-coloured row then put a plain binding around the edge. All the fabric is pieces I already had, plus a couple of items of clothing I bought for pennies at a car boot sale. It also includes a couple of pillow cases which I have got far too many of. I don't think I will be making any more of these, I have enough bedding already, and I want to move onto other things when this is finished. Too many ideas buzzing around in my head.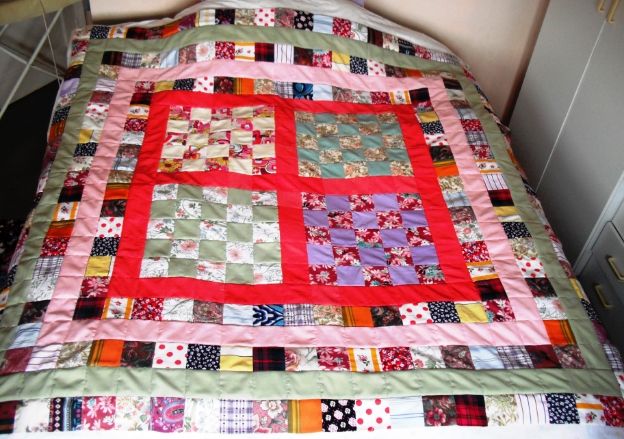 Ilona