Last month I went on holiday to Greece, but before I went, made sure I packed all the essentials!
I had decided that I would like to crochet something with the everyday colours of my beautiful Greek island, and although bunting was my initial idea, the day before I left decided to try something completely new to me - a round cushion.
So during my 'siesta time' it began, but it quickly went all wibbly wobbly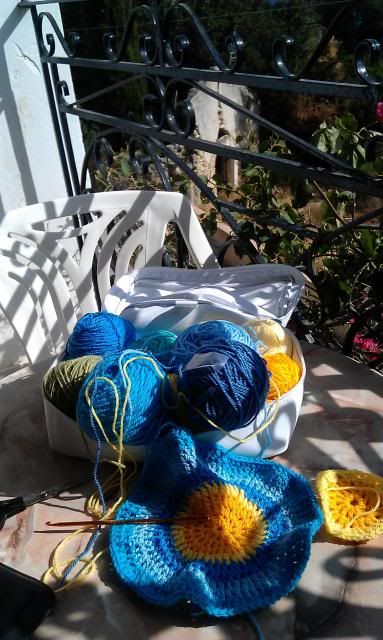 So having crocheted the front, decided to move on and make a beer mat for me and some bunting for two of my dear Greek friends too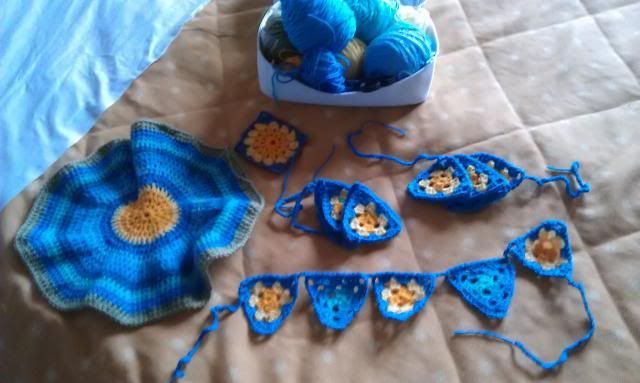 Then some more beer mats for some UK friends
I returned home a couple of weeks ago, and haven't really been sure what to do with the half of the cushion that I made, and then a couple of days ago decided the only thing to do was to make another one for the back!
So I did that (again wibbly wobbly, but I tried to decrease the stitches to minimise the wibbliness a bit) and today have removed the olive tree green (having decided to use that in a Greek flora and fauna cushion), blocked it as best I could (that was tricky), went out and bought a cushion pad, then finally, sewed it up.
So, Ladies and Gentlemen.......may I present my big fat Greek cushion! TA DAHHHHH!!!!!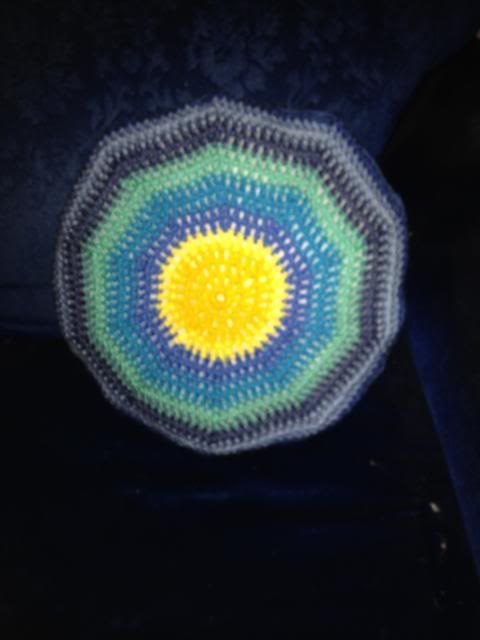 Well, at least it's round (ish!!!)