I suppose this could go in the recycling topics as I've used second hand fabric for these five matching cushion covers. They are made from car boot sale and charity shop finds, as well as some of my own bedding and fabric stash that I have picked up from the Scrapstore.
The patchwork was hand sewn, same size squares as the quilt I made, 36 squares for each cover. The covers are easy to make, they have an envelope opening at the back, and are made from a bed sheet. Very little sewing is needed to make them, they can be run up on the machine in ten minutes. I added the patchwork to the front of the cover, rather than make it part of the cover. The backs are plain red by the way. I'm really pleased with them. I had some drab boring covers, now my sofa looks bright and cheerful.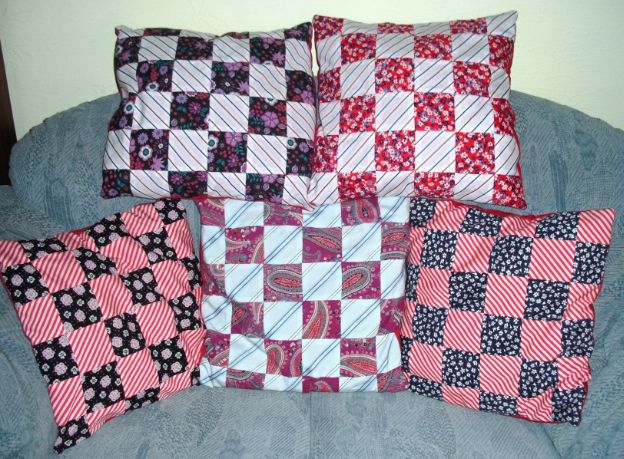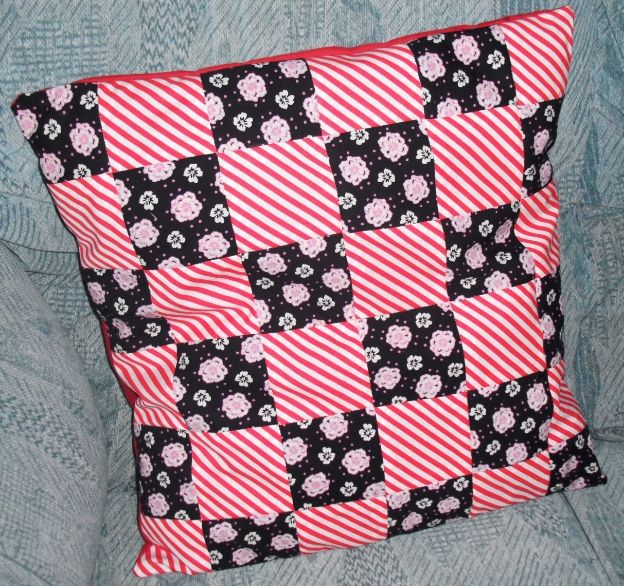 I'm getting into this patchwork lark, there will be no amazing designs however, I just like mixing colours and making something practical and useful. I have seen some elaborate wall hangings, there won't be any of that, ha ha. I've started another piece of random patchwork, which might end up as a throw. Who knows, I might change my mind, it could end up as anything.
Ilona