Ooops! Had to go into town today and accidentally fell into the YMCA charity shop!
I was trying to be really good, then saw this and saw it's potential. I ummmed and ahhhed, and then decided that for £4 towards a good cause, it was really worth a spruce up! It is quite large - approx 2ft long, 18 inches wide and a foot high. It is covered in cobwebs and the top is really yukky, but I reckon it will be fab when it is done
The only thing is that I felt a bit guilty as I knew my daughter would love it, so sort of gave it to her when she popped in for tea. She didn't seem overwhelmed, so when I saw her later, I said I would have it, and she instantly laid claim to it by telling me she was buying the paint for it tomorrow and had some Cath Kidston fabric to use on the top!
[[URL=http://s349.photobucket.com/user/hls99cat/media/2014-01-14204348.jpg.html]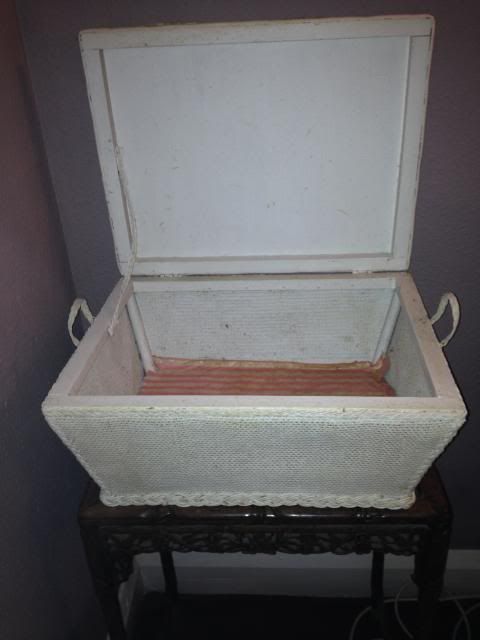 /URL]