My mum used to make rag rugs, and I used to help her. Now I am making them. This is my second. I had too many teeshirts, and also bought some at car boot sales and charity shops. Cut into five inch long strips. The backing is a piece of netting I retrieved from the back of a lorry ten years ago, knew it would come in useful for something. It measures 2 ft 7 ins by 4 ft 3 ins, and will look lovely in my bedroom.
The back of it is almost as nice as the front.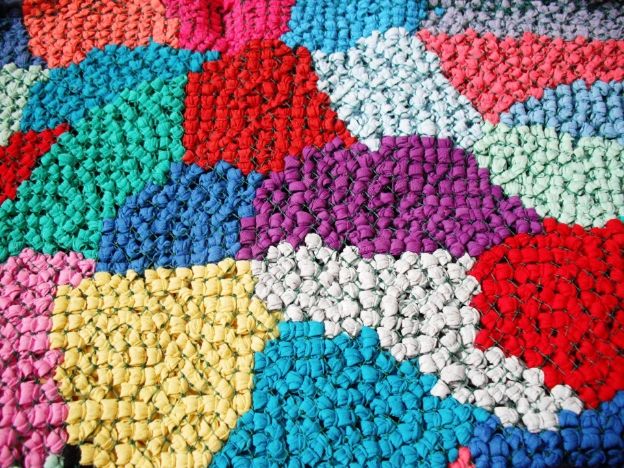 I haven't got any netting left now, I don't think I will be making any more just yet.
Ilona