Last year I crocheted a daffodil for my coat (thanks to Lucy at Atiic 24), and had so many comments about it! I wanted to make a wreath and although not hard, they are fiddly, and me having the patience of a newt, I never got round to it!
So this year, I thought it may be a little easier as I am a little bit more experienced, so put my mind to it! Can't honestly say it was easier, especially when my grandchildren wanted a daff each when they saw them, then a friend came round for coffee and I had to make her one too!!
So... in pictures.....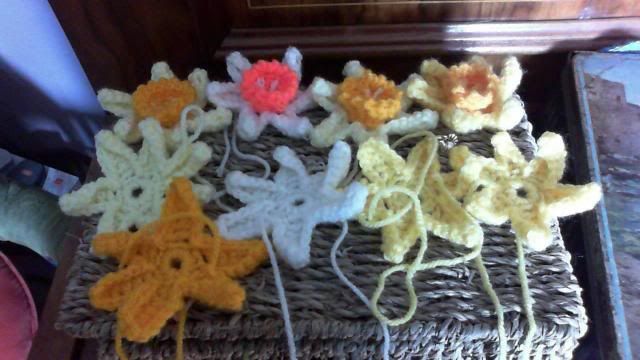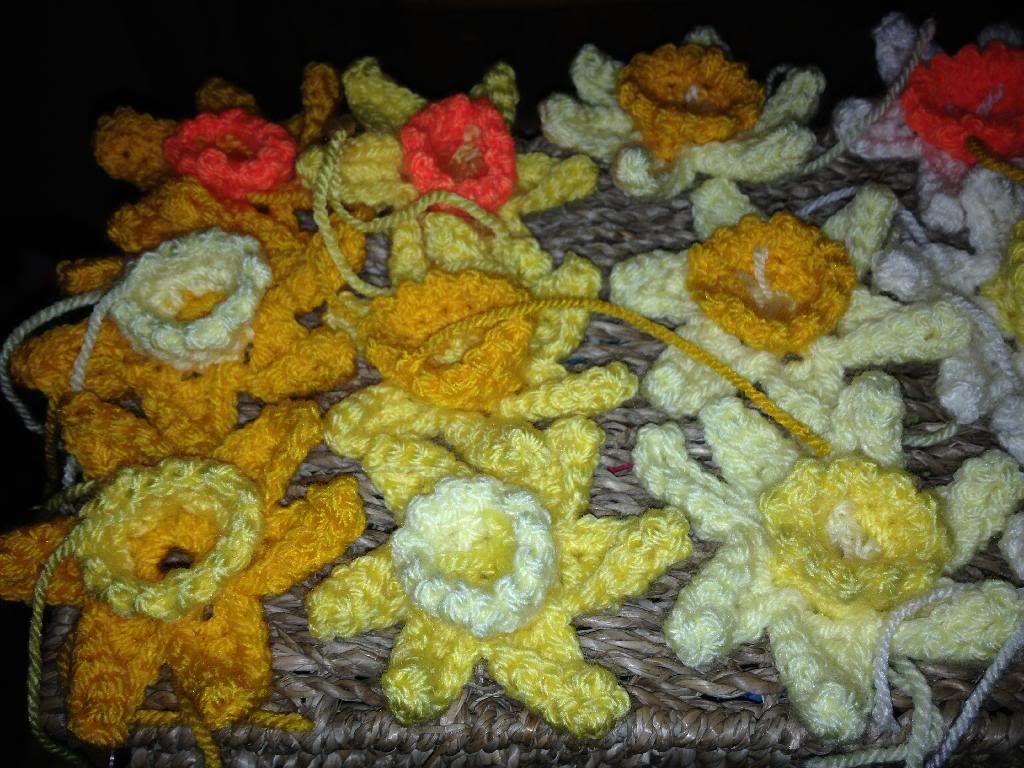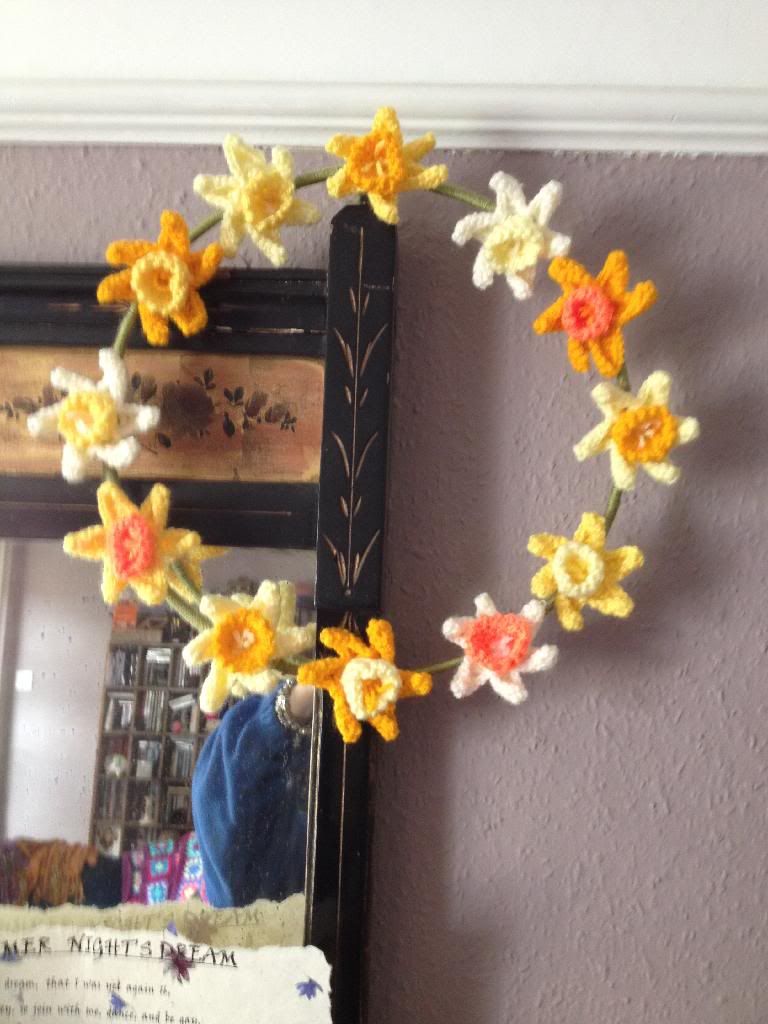 And in its final position....