Today I have finished the blankets for my grandchildren!
I started in feb, and have worked really hard on them. I have found doing two at a time fairly tricky as just when I had done a bit, I needed to do it all over again!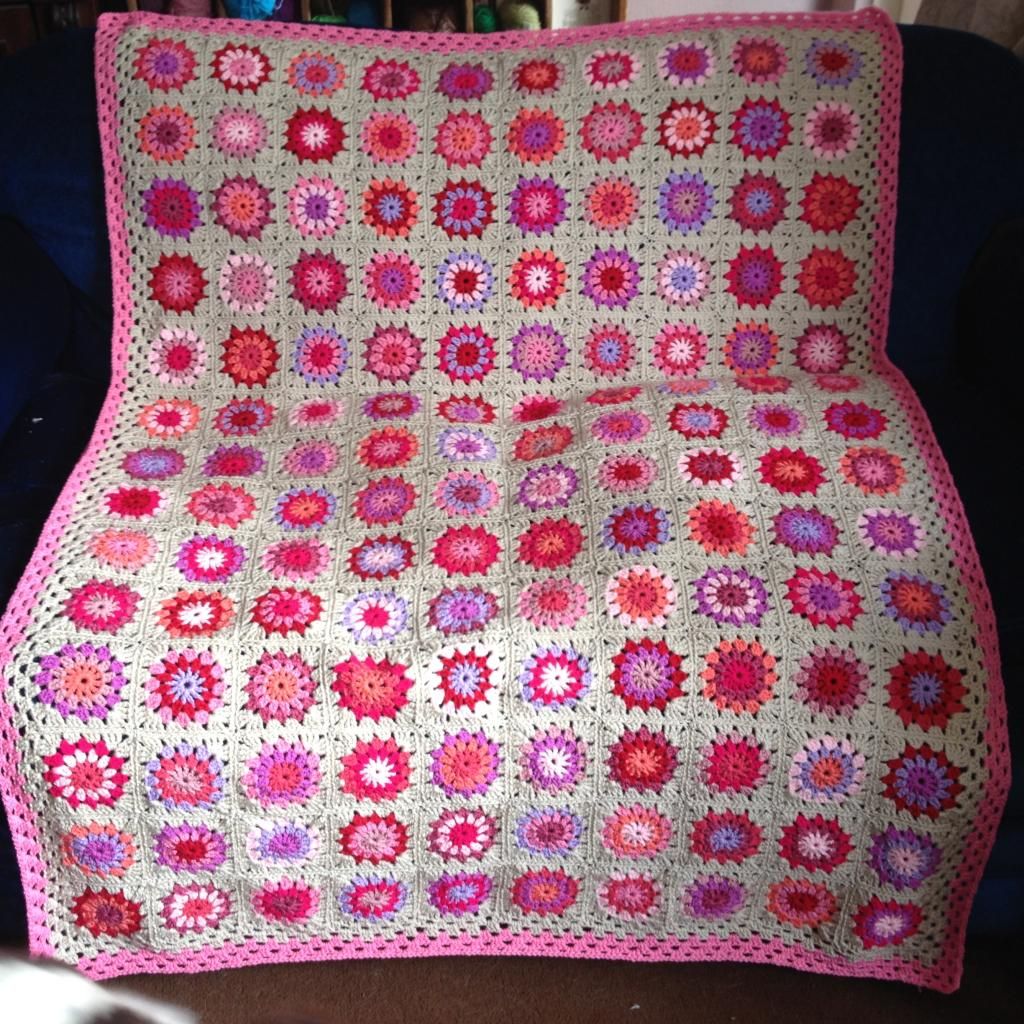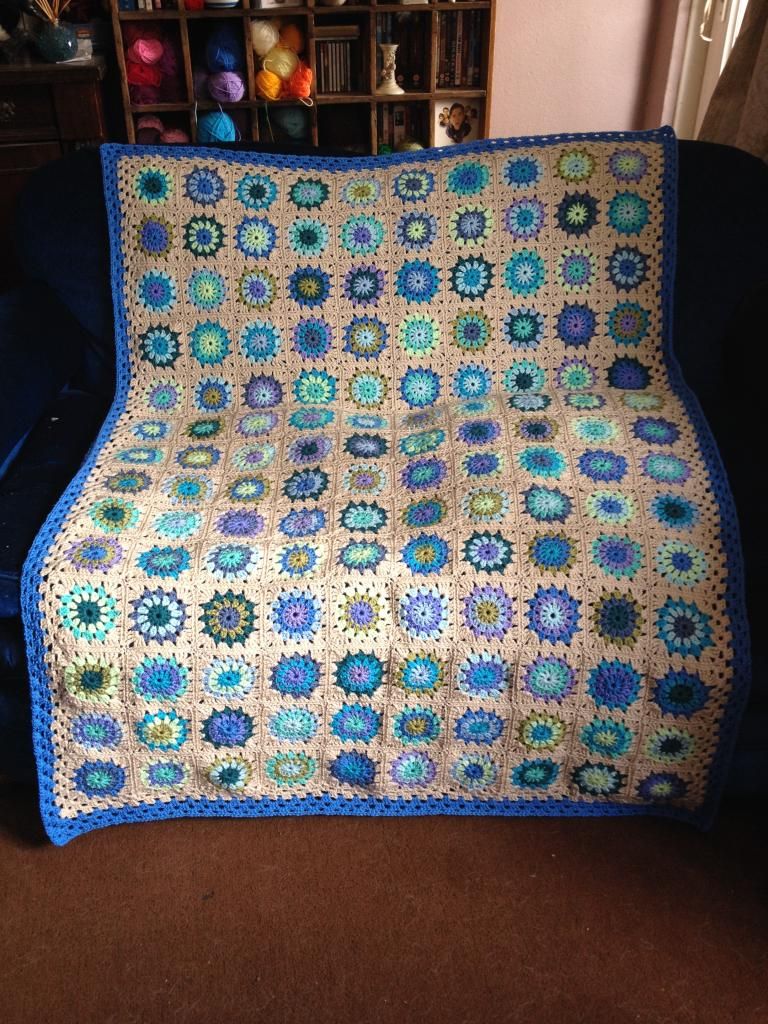 They will be snuggle blankets for now, and hopefully they are smart enough to be used as sofa blankets when they have homes of their own.
Have been busy with the camera, so here are a couple of pics of all of the proper blankets I have made so far.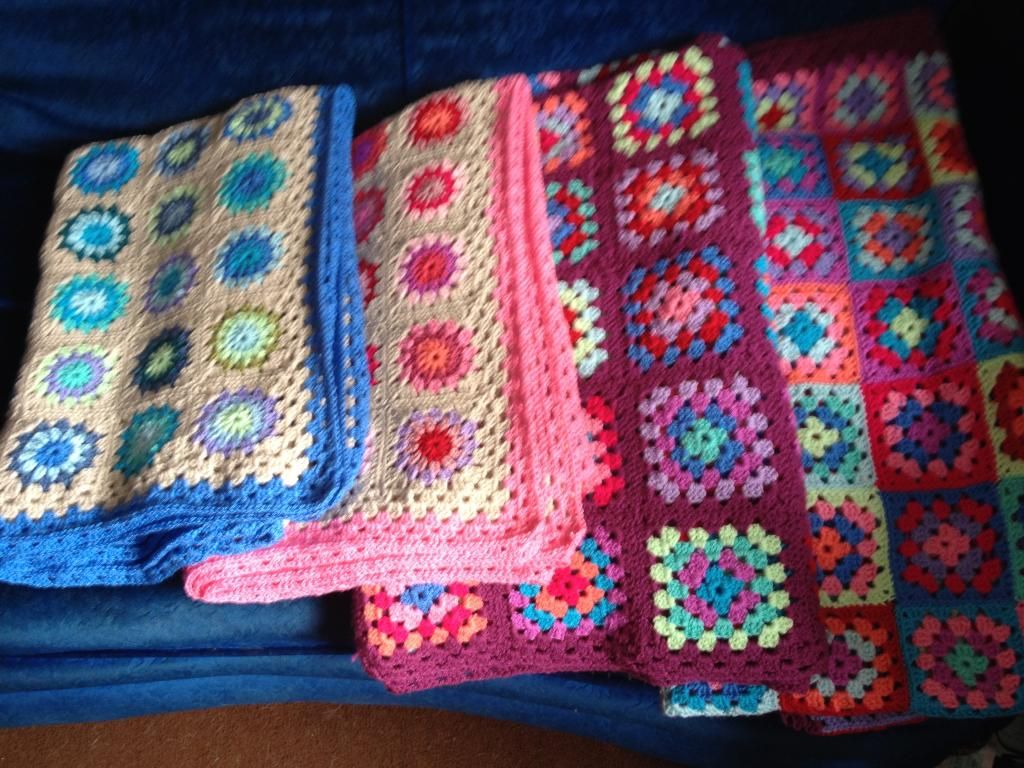 Must say I am incredibly pleased with my latest efforts, and in fact can hardly believe I made them! Just goes to show there is truth in the old saying 'If at first you don't succeed...' !