Ilona's Crafty Makes - Felt Hearts (and more)
Posted:
25 Sep 2015, 18:29
Hello. I have been making embellished felt hearts. Some of them are just a single heart which is stuffed, with a loop for hanging, and some are hung vertically on a cord or ribbon of five or six, and these I put in a picture frame. They don't have a back so they are not too thick for the frame.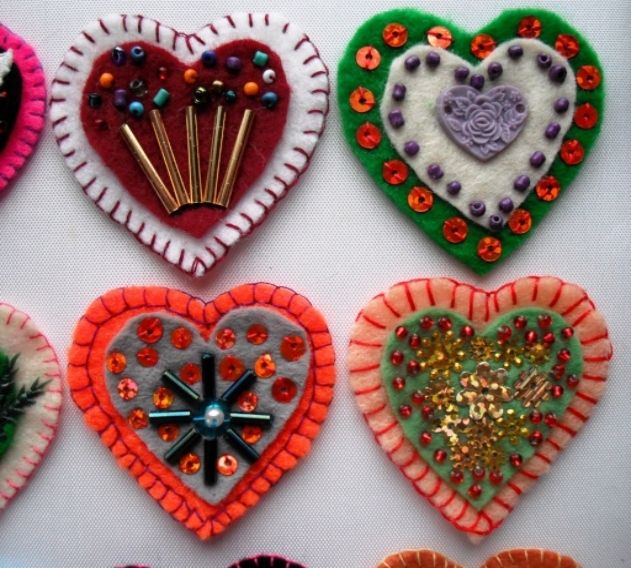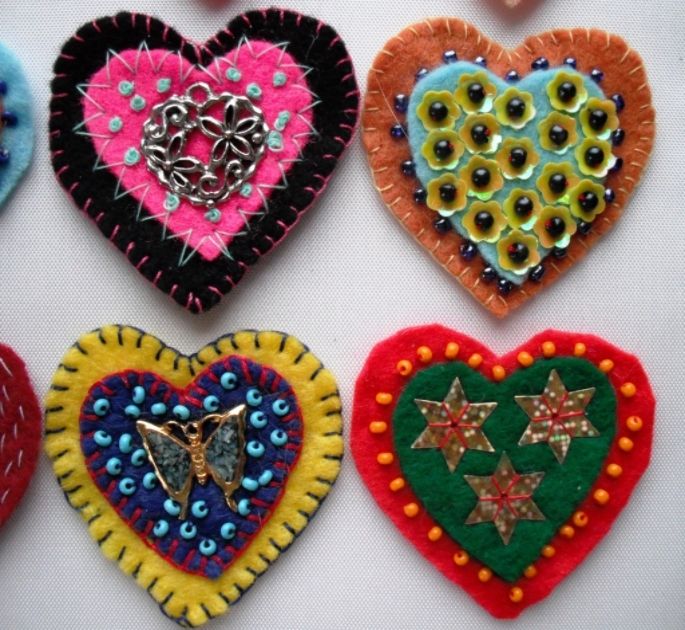 They can be made as Christmas tree decorations, or hung on a window or door, or anywhere you like really.
Ilona