1950s retro tiki outfit!
Posted:
18 Jun 2017, 22:23
I have finally finished my four piece 1959s outfit! My goodness, this has been challenging
For a start, I had to redo the whole front of the shorts as I accidentally cut 2 holes in the middle of the front when neatening the seams
... broke the zip after I had installed it twice ... cut all the boning too short ... put one piece in upside down and I even sewed the popper on back to front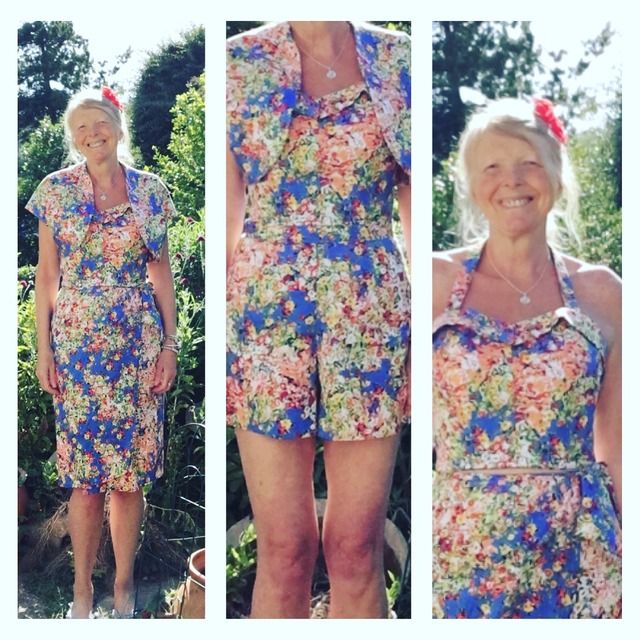 The top is very slightly too big, but must confess to being really thrilled with them, and have worn the shorts for the last 2 days!