I am in a state of shock...
I live right by the forestry and yesterday the Forestry Commission put up signs warning that the area is now a Biosecurity area as Deadly Larch Fungus has been found in the woods...the dead trees are about 80 metres from my house..
The damage this fungus causes is far reaching..it even kills off the bilberries (or winberries as we call them)....and blueberries which I have in the garden. Other trees and plants I have in my garden that can also be infected are Beech, Holm Oak, Heather and Lavender...
I don't feel very smug about how well my garden is doing now, no-one can tell me that it won't affect any of my fruit, veg or flowers....I feel really depressed.
I took this pic of my lavender hedge yesterday, don't know how long it will survive now....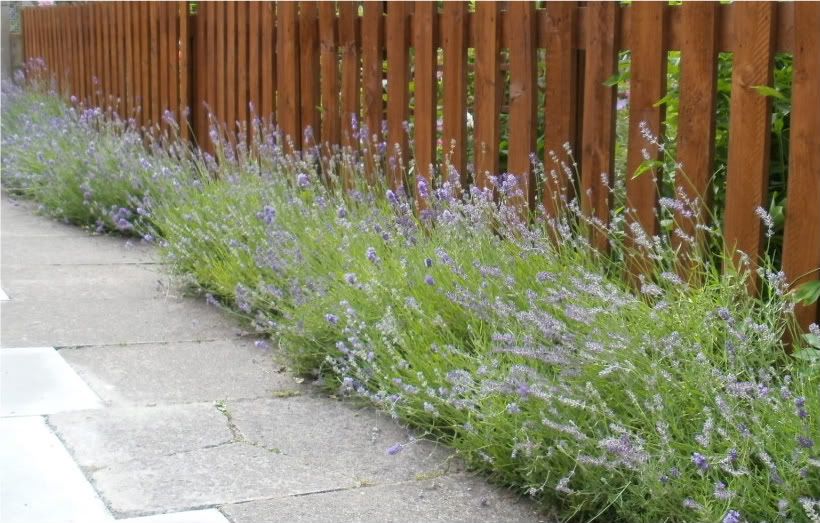 http://www.forestry.gov.uk/newsrele.nsf ... 3D005CD276
" onclick="window.open(this.href);return false;"