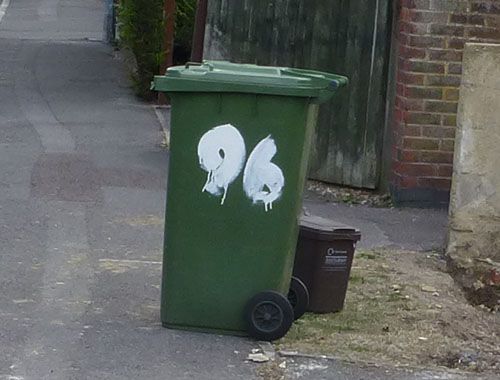 I know not everyone is for these bins, but if they're managed well by both the Recycling Companies and actual Households, they are doing some good.
However, my BIG gripe at the moment is how some people are numbering them for their house identification.
Came accross a fine example today.
Being frugal is being frugal but stickers are about 60p each, surely there's no need for this kind of artwork - there's many more of these around.
I also respect that some can't wheel their's all around a long row of Terraced Houses etc. but again, if you're going to leave them on the Street, make some effort.
really beats me.