I only noticed this today when I went for a walk around 'my patch'.
In a few places around here, especially after seeds have been sown or fields ploughed it's hard to determine exactly where a footpath goes, often leading to various track marks and upsetting the crops etc.
It would seem it's some sort of dye. He (my Landlord) hasn't used it on livestock pasture.
He's in the EU Countryside Stewardship which stipulates only wildlife and bird safe products are used.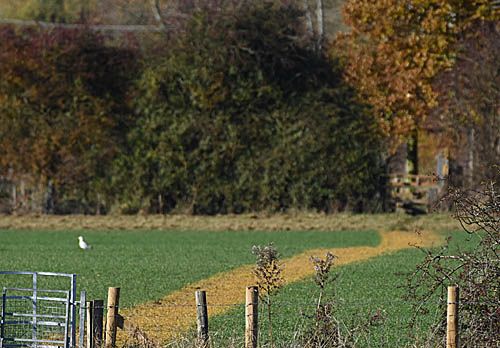 Richard