Hi all - Can you help?
A message from...
Hillside Animal Sanctuary
Norwich
http://www.hillside.org.uk/
'We have just been asked to help 4000 end of lay hens who are due to be sent for slaughter in a couple of weeks.

If anyone is able to give a home to some of these hens......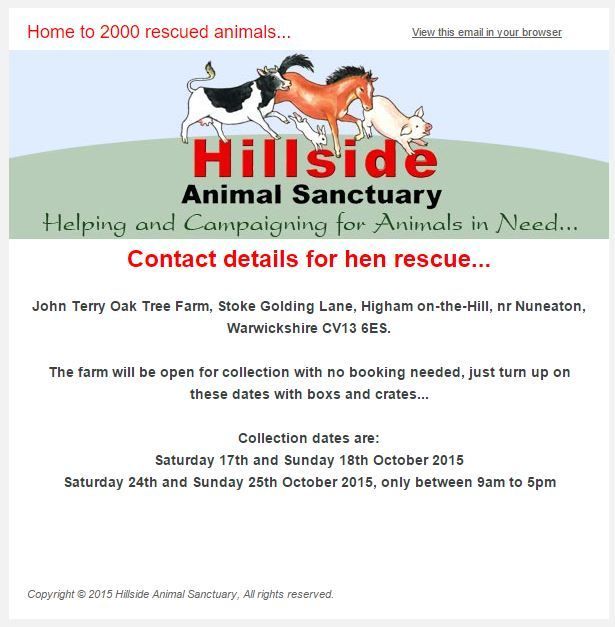 We have offered to take as many as we can of those that are left.

We have ground space to accommodate several more chickens, but will need extra, safe, fox proof runs and housing for them.

We are looking at purchasing chicken enclosures and shelters similar to that shown above, which cost around £500 per unit, to accommodate the hens we are able to rescue.

Giving a home to these doomed birds will help us place more of our many rescued cockerels with a group of hens. We are only able to take as many hens as we are able to provide accommodation for. If you'd like to help us rescue as many as possible, every pound donated would be very gratefully received'.
Thanks, Bob