I usually grow my Carrots in plastic tubs, some years OK., other years not.
The old barn around the back has loads of old fruit boxes (what you see is about a third) and it suddenly dawned on me to use them as raised beds. Very similar to Pallet wood. I've been using them for kindling mostly except a gate I built last year.
It took a sledgehammer, crowbar, and dicey moments clambering to find the good ones, but I got one out and even used the same nails !
So, here is my Carrot Raised bed !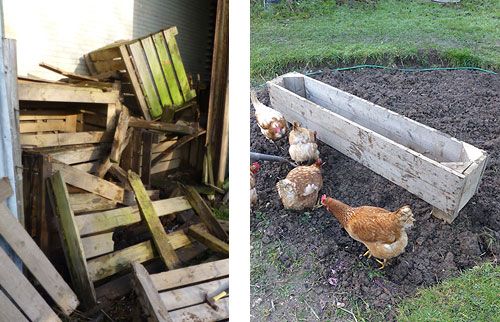 I did a google and similar height / width would be around the £45 mark. It took me less than an hour to build.
Bad news is....why didn't I do this before, they've been there since I moved here 13 years ago.
I shall do some more soon.