Here is my latest project
My sister in law has wanted some chooks for a while now but her hubby has always refused point blank to have any.
Mrs Al hatched a plan
We are going to get her some chooks for her birthday that way her hubby has no say in the matter. We have told her that we are going to get them and deliver them and everything they need on her birthday.
So this is going to be the coop for three hens, I am also going to make a secure run.
The whole lot will be sectional so that I can deliver it and rebuild it on the day.
So far all I have spent money on is screws, glue and filler. All the wood that is not from pallets was given to me for fire wood
Frame work.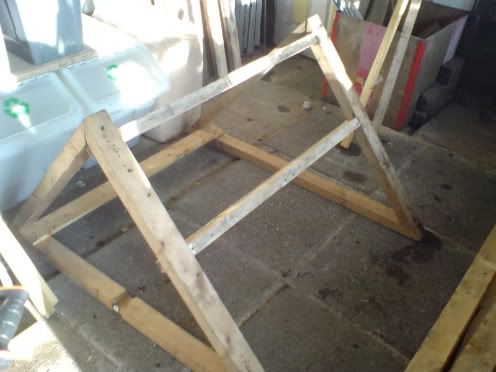 Framework for nest box's.
Pallet wood floor.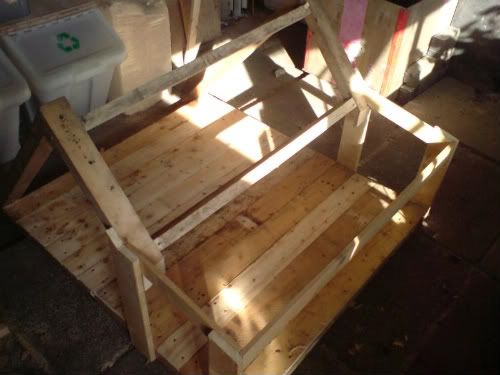 Nest box dividers.
Nest box lid.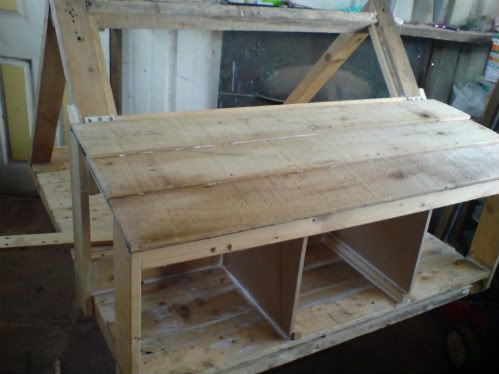 I will be filling all the gaps with flexible filler (nowhere for bugs to live) and the giving the inside a few coats of white paint. The outside will be painted with a similar shade of fence paint as the rest of the garden.
I will update this post as and when I get more done then finally toward the end of october with it in situ and three new chooks living in it.