For those who weren't here when I made the last one this is the thread.
viewtopic.php?f=44&t=18896&hilit=organ
" onclick="window.open(this.href);return false;
I have had another smaller organ bellows stashed away waiting for a suitable project, this one if going to be a table for my spanish theemed garden.
This is how it looks before.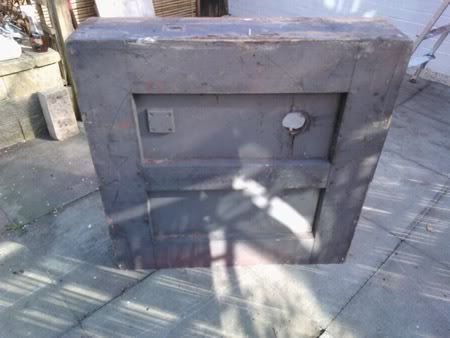 A bit of work with the belt sander.
After an hour or two with the sander and the first coat of wax.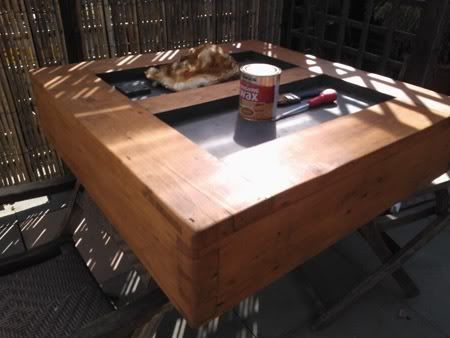 You will have noticed the recessed sections in the top, I intend to paint these and fill them with something decorative then inset some glass to make the top level.