All being well, I'm hoping to build this over the summer months.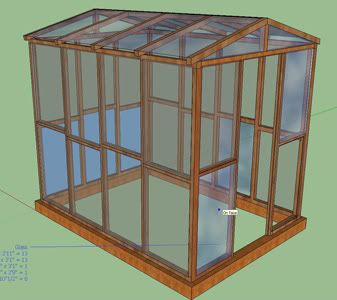 The plastic greenhouse that I'm using now, has a couple of problems which have resulted in the loss of a few seedlings ( poor things got shook to death)
I will have to buy most of the timber, can't find anyone willing to give away what I need
. But the glass is all recycled, the OH found a double glazing firm, who will supply and cut to size all of the glass I need and deliver it, all for the grand sum of a fiver
(although, I may have to wait a few weeks, for them to collect all the glass, since they smash it up if no-one wants it )
They have to pay to have all the old glass disposed of, so any he can get rid of, saves him cash and that works for me .