Today, I went to collect ten, 7"x2"x12' reclaimed joists I got on e bay for just £26!
Ok, I had to pick them up from York, 70 mile round trip and around a tender in diesel.
After a couple of hours work with the circular saw and half an hour denailing left me with this;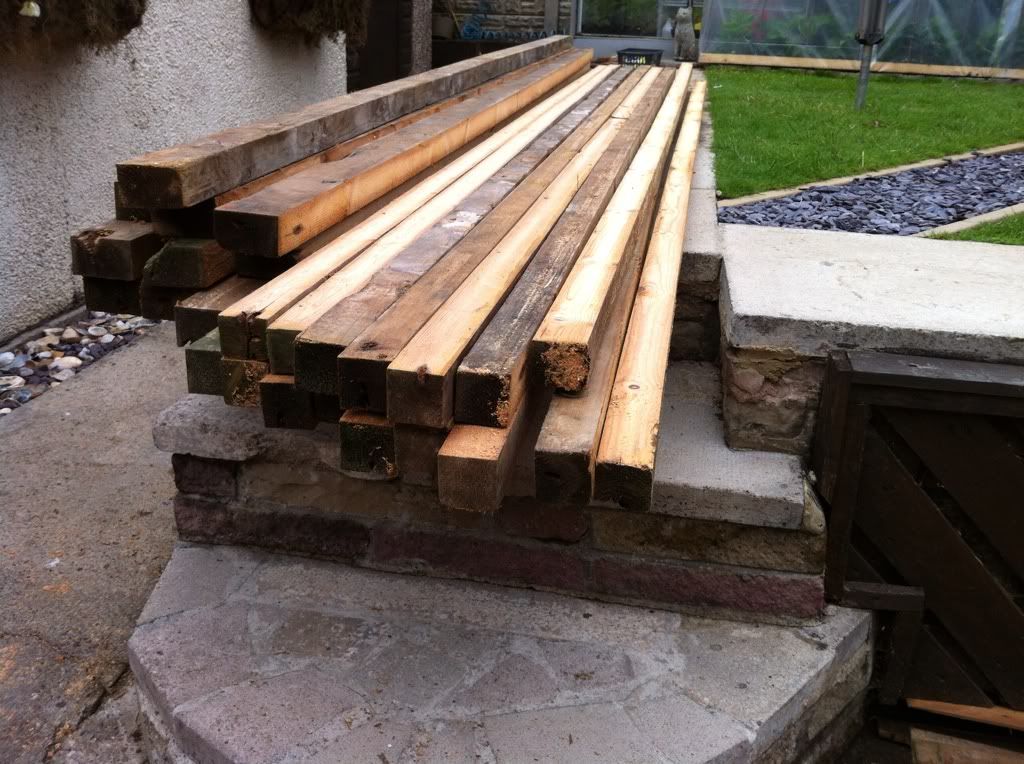 Ten 3"x2" and Fifteen 2"x2"
Around