Cat food tins actually
Holes were made using a 6" nail filed to a point. Printed patterns off the tinternet then selotaped them to the can as a template.
Spray paint was left over from a touch up job on my van, galve wire for hanging is about 60p a mile (ish)
About an hour to complete.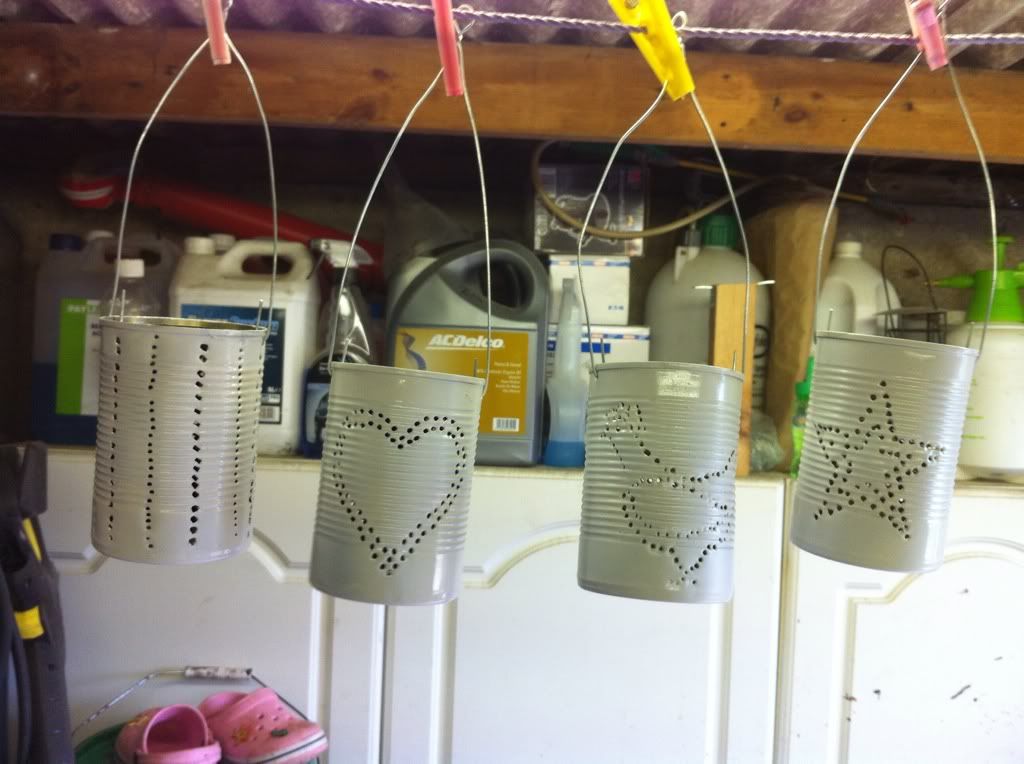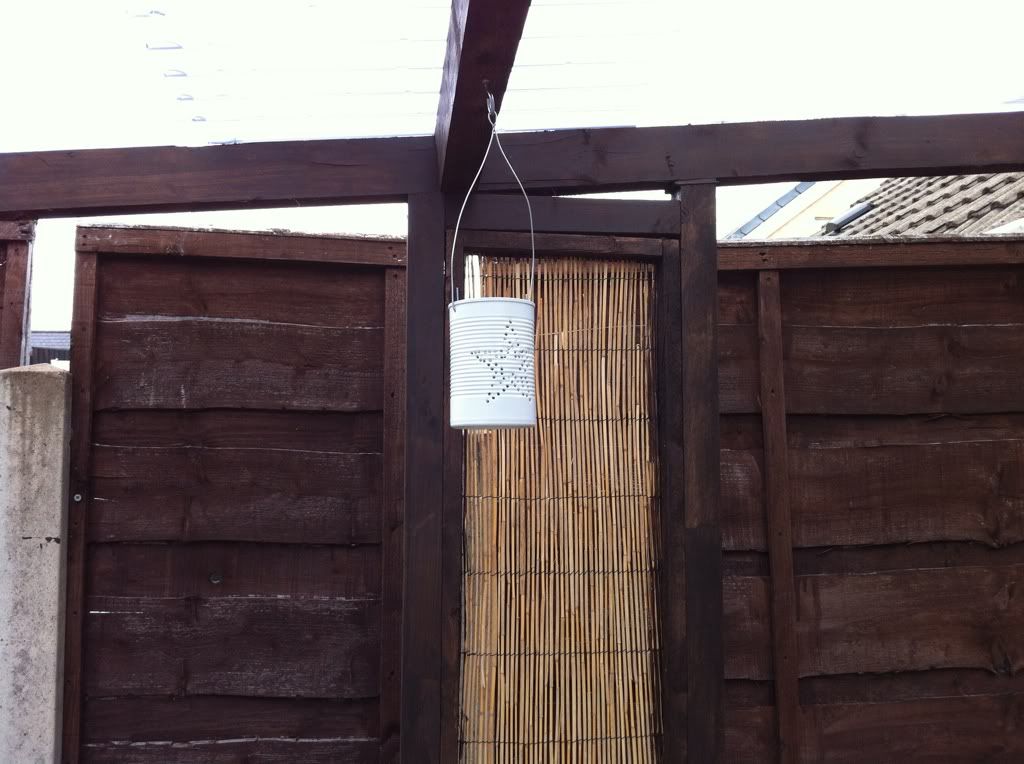 One of them had to be a chicken