Let me explain, I'm currently banned from 20 mile bike rides as its no good for my arthritic knees, er indoors has said 5 miles max, so today I did 5 miles, in 20 minutes
Anywho, I noticed someone had dumped a crate type pallet at the side of the road so I went to get my car to retrieve it, I turned around in a farmers gateway, lo and behold there was another one! Only just managed to get them in my Citroen berlingo!
About an hour later and they were both stripped down, it's a heavy wood, some of it looked to be a hardwood, I reckon each pallet weighed around 40 kilo.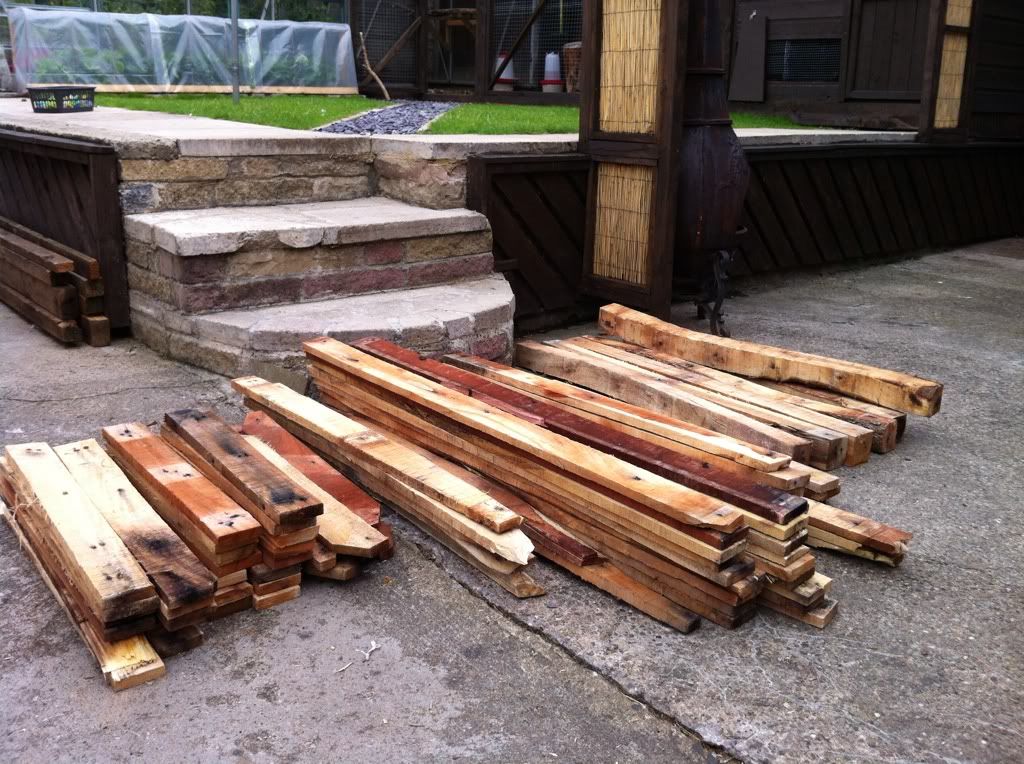 So what shall I make? I'm fresh out of ideas, most are the pieces are quite short, the longest are about 44" there's 18 of those and 13 at 36"
There's also six 3x3"x3' but most are bent as a nine bob note, they are really heavy!