I used to build dens in our garden when I was a young girl, and guess what, I'm still doing it now. There is a corner at the bottom of my garden which has the sun for the longest time, I had a home made greenhouse there, no longer required so I have taken it down. In it's place I am building a Summer House, a kind of shelter to sit in on a sunny day.
I don't want to spend any money on it so I am using reclaimed materials. I can get pallets and doors free, and now I have a bigger car I can transport them.
I got two really big heavy pallets, they wouldn't fit in my car but luckily they weren't too far away so two big blokes carried them for me. The plan is to stand pallets on their sides and attach the doors to them using screws and brackets. It doesn't have to look pretty as the structure won't be seen from the road, only my next door neighbour will see the back of it and he doesn't care what it looks like.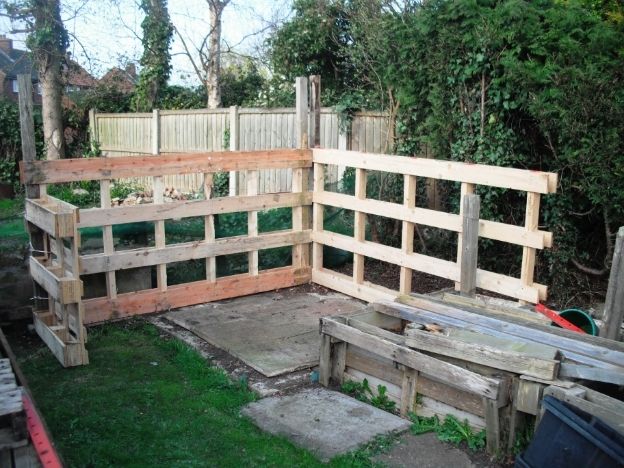 I picked up two doors from a double glazing company, and found the white one in a skip. I haven't attached that one yet as it is in good nick and I'm not sure where I will put it.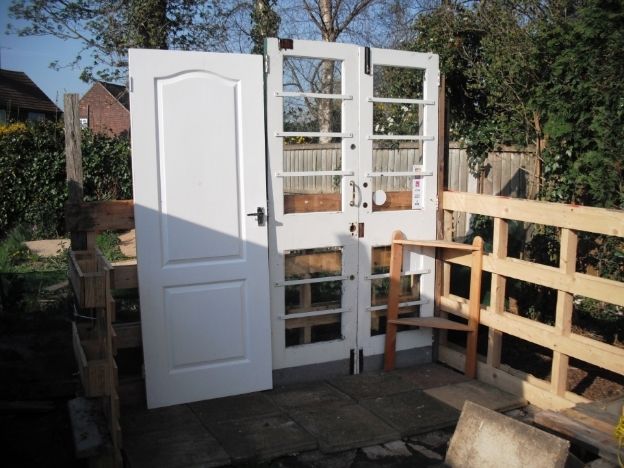 Yesterday I picked up four more doors from the same company, they said I can take what I need, and added the red and the brown one. There was a five inch gap and luckily I found a piece of timber in my stash in the garage to fit it exactly. As you can see they are not all the same height, but beggars can't be choosers so I will have to add wood to the tops to level it out.
I have some spare paving slabs for the floor, but I haven't worked out the roof yet. I may have to buy some corrugated plastic sheets for that. There is a raised bed in the way so my next step is to remove that. I can add the compost to the adjoining two beds.
This will keep me busy for a while.
Toodle pip
Ilona