Some of you may remember I had mammoth bulb planting over the last couple of years, the bluebells seem to have filed completely, the snowdrops and crocus are ok but must do better next year.
The daffs are lovely so I am sharing some pics with you, these are the big yellow daffs the smaller cream variety have not yet bloomed.
I only planted a few on the ivy ban as it is back breaking trying to balance on there but now I know they will grow I shall plant loads more in the autumn.
The final photo is for the lavender bed which is a mess so the photo is before I tackle it but will update once I have sorted it out
The redcurrant seems to be doing well again
the ivy bank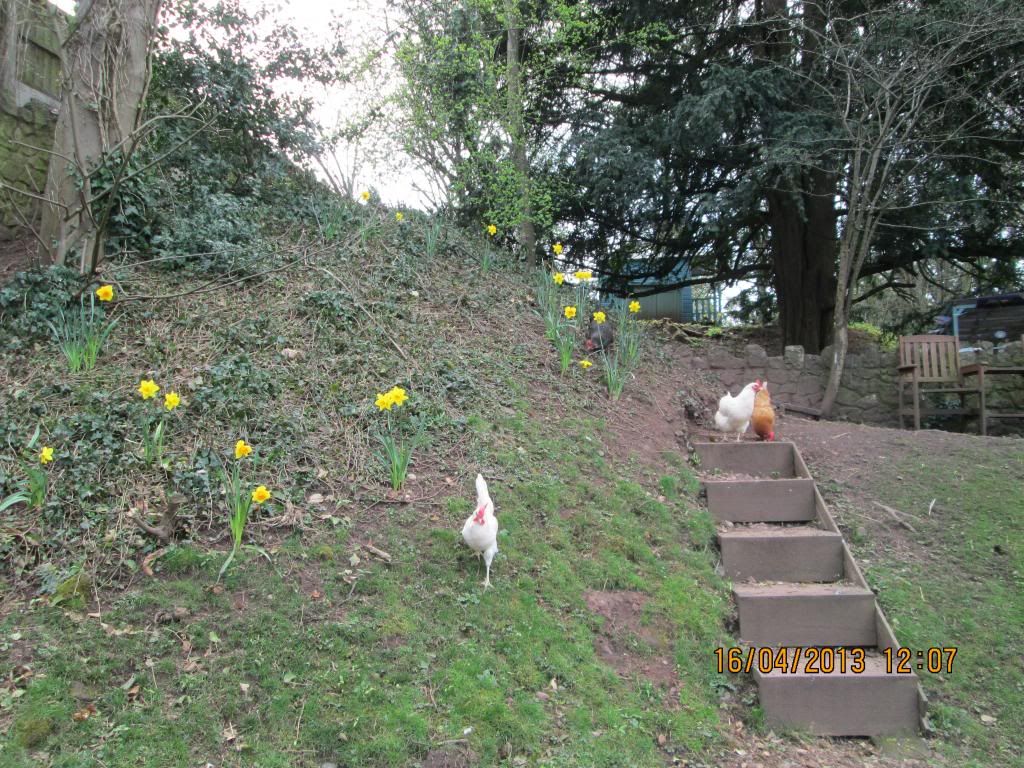 the yukky bed