Home made dust bath for chickens
This is for anyone who has the same problem of chickens indoors needing a dust bath.
If you have the same stuff lying around as I did and you can sew/glue things together this is easy to make.
Today I decided to make my chickens who are in the barn a dust bath, whilst they are stuck indoors I've been using trays and all sorts but it gets messy in there as they spray it all around.
I took an old builder's bag I had in the basement and using scrap textiles (of which I have lots) made a door in the side with a "curtain", on the ends of the curtain pieces I sewed on looped tape (soft velcro) and on the top under the flange round the bag I sewed on the hook tape (rough velcro) so to train them to use it I can have the curtain up out of the way until they get comfortable going through the door then I can slowly lower the curtain pieces one at a time until they freely go though it. Inside the bag I have put some soil out of their old dustbath and will buy some new sand to boost it up.
To hold the bag up right I used some baling twine and hooked the lifting loops on the bag on to hooks I had screwed in to the roof. The bag should contain most of the sand/soil etc they like to throw around!
Cost next to nothing to make as I had everything to make it.
Took about an hour in total, hope it helps people make their own.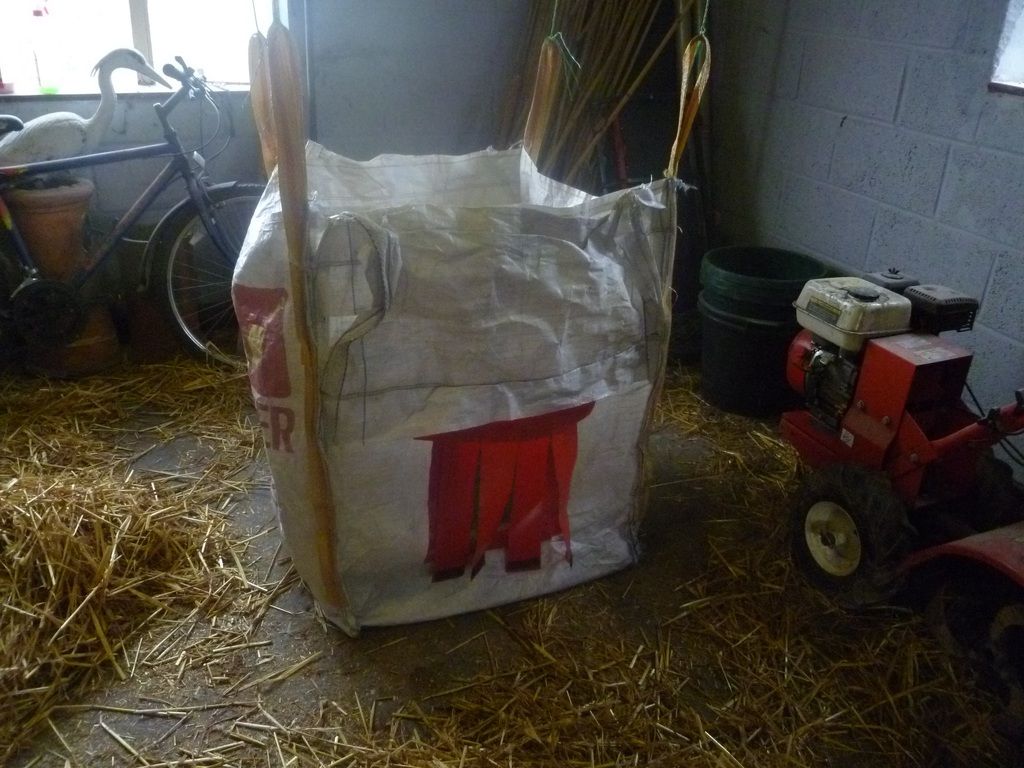 [/URL]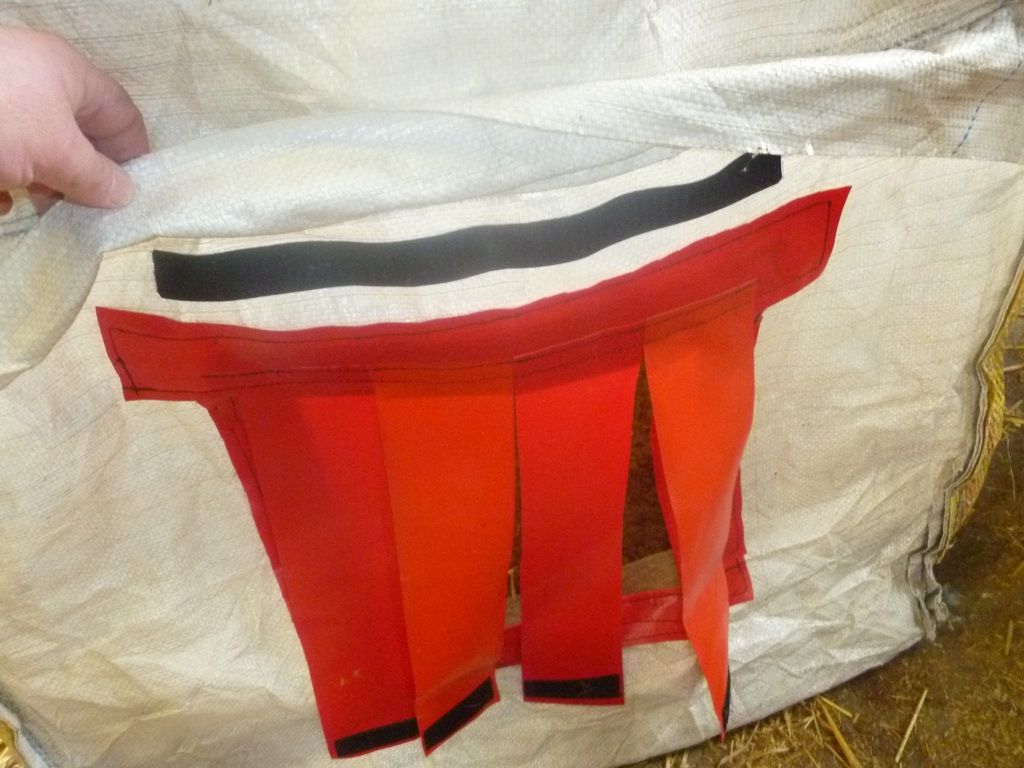 [/URL]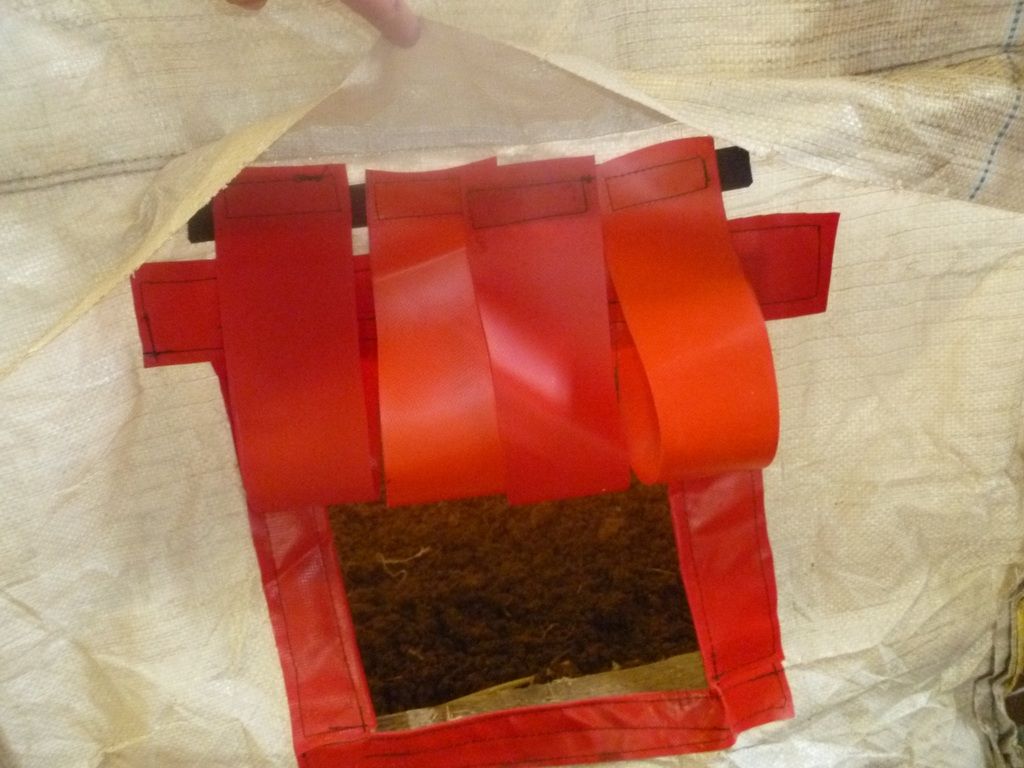 [/URL]
[/URL]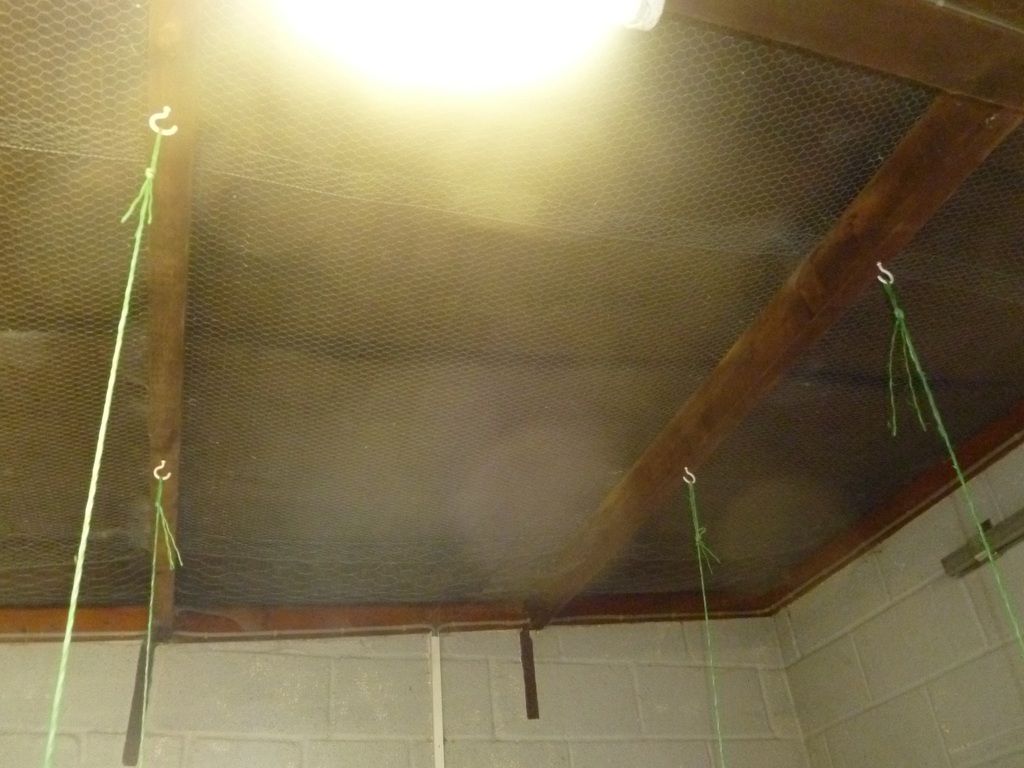 [/URL]
[/URL]