Dunno where to start, I'm a farmers daughter and have been brought up with all livestock. Got back into poultry keeping about 3 years ago.
Hensville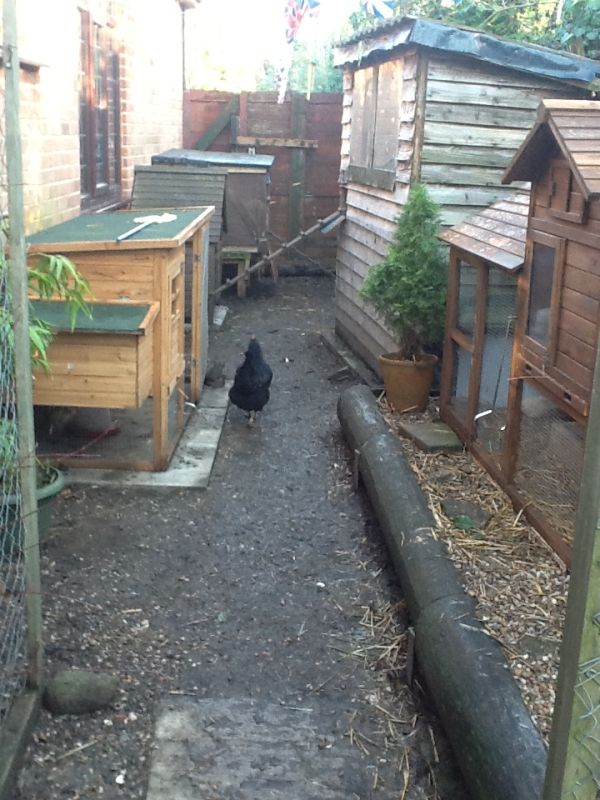 Quite a little village with Quail Cottage on the right.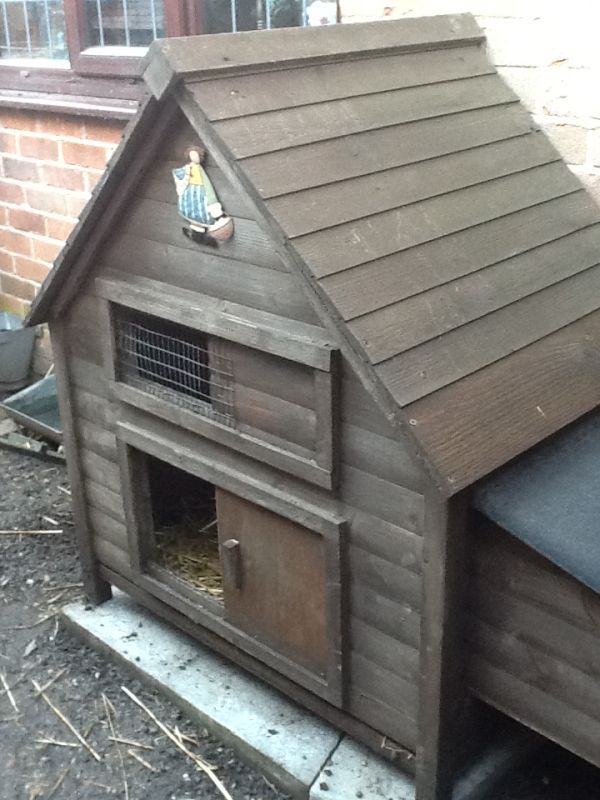 The Hen Hut We rescued from the bonfire, added my own special touch on the eves.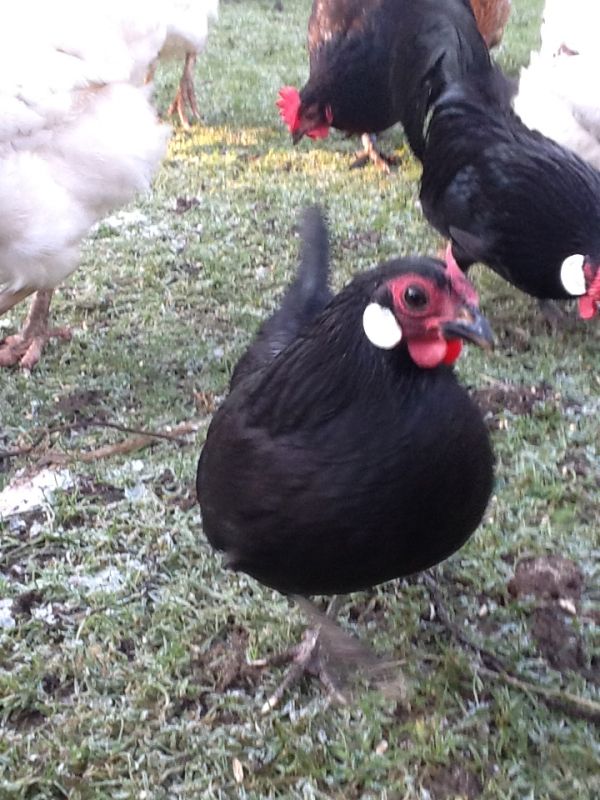 Miss Dot Rosecomb, note the large pearl earrings !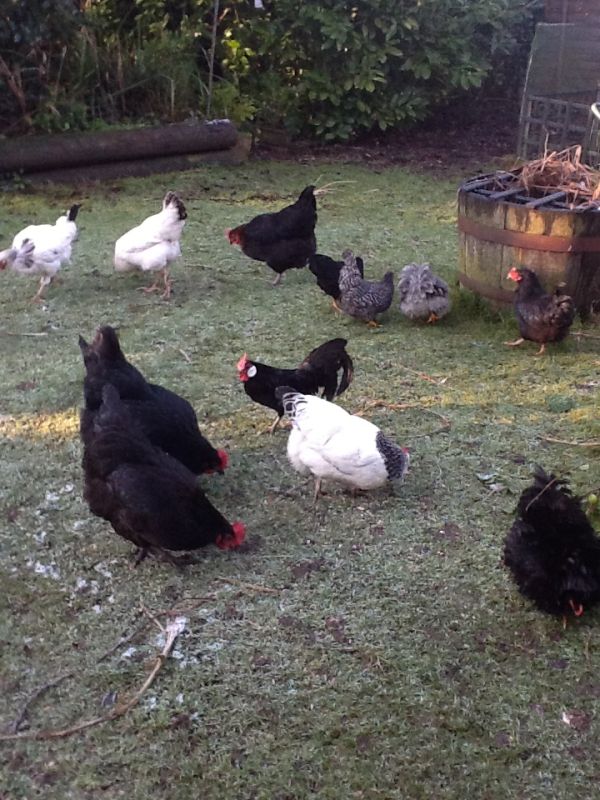 The mob !
Phoebe who is never camera shy and was intrigued by the shines iPad !