I'm not very good at keeping up to date on diaries but thought I would introduce you to Chicky - who is currently an only chicken. I have my name down for some ex-workers but that will not be for a couple of months and I am going to try to get her a friend to cuddle up to in this cold weather. She gets plenty of visits from the wild birds who eat her layers pellets and whenever the dogs or I go out in the garden she rushes up to oin in.
Chicky with Bo (yes the dreaded staffie x - when the first batch of girls arrived they were confined to the run and he was very protective of them if any of the other dogs got too close, since the chicks have had access to the garden he is more relaxed).
Chicky with Jed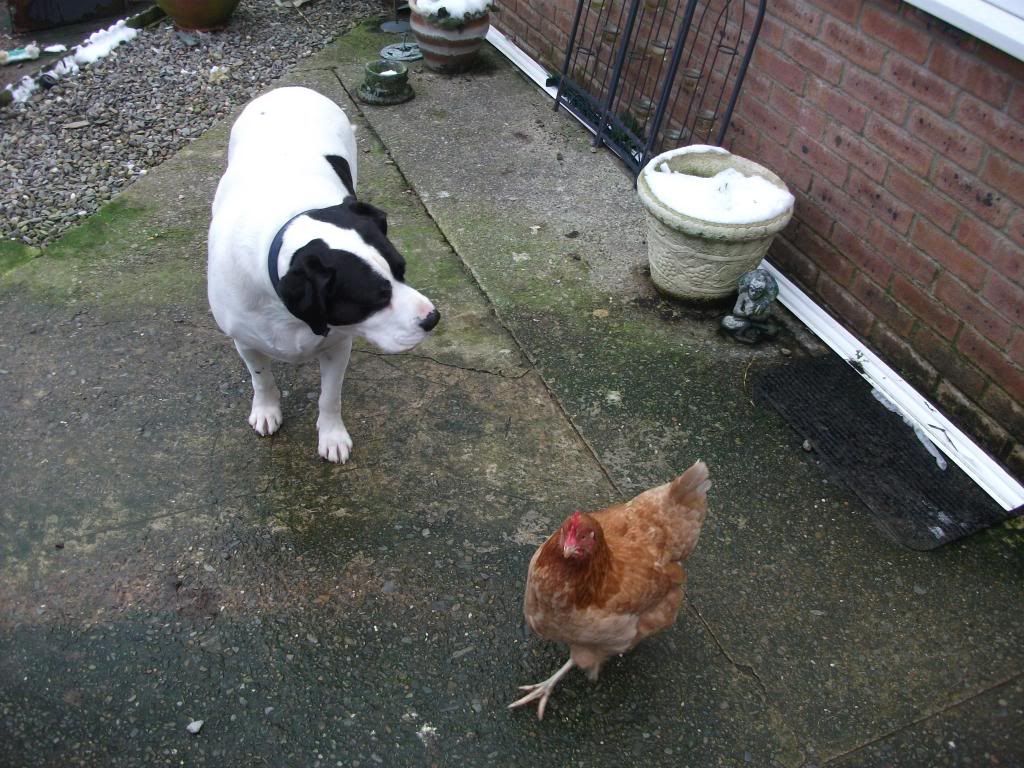 Her run (China in foreground)
The gate is latched to stop the big dogs getting in - only because of dirty paw prints all over the house from the bark chippings.
The little dogs can get in and I found an explanation for egg production dropping - caught the egg thief in the act one day Miss "I never do wrong" Cassie Cavalier had her front paws on the edge of the nest box and was tucking in to a freshly laid egg.