I love reading everyone's diaries and hearing the antics and tribulations of all your lovely girls, but never thought to add my own..... until now!
Our adventure in chicken keeping started in May 2011 when we realised that we were not going to be moving out of the suburbs and living a close to self-sufficent life in the country (our joint long-term dream) for many years.... But what was stopping us from keeping a few hens in the back garden? Absolutely nothing!
So, I started the research... and stumbled upon this site. Thank goodness!
We converted our shed and built a Walk-in-Run that would be big enough for 5 hens.....
Having asked many questions about ex-batts on here, I felt confident enough to welcome 3 into our home plus a bluebelle and a silver wyandotte. The 'posh' girls came first:
Is it safe to come out?
Hettie
Matilda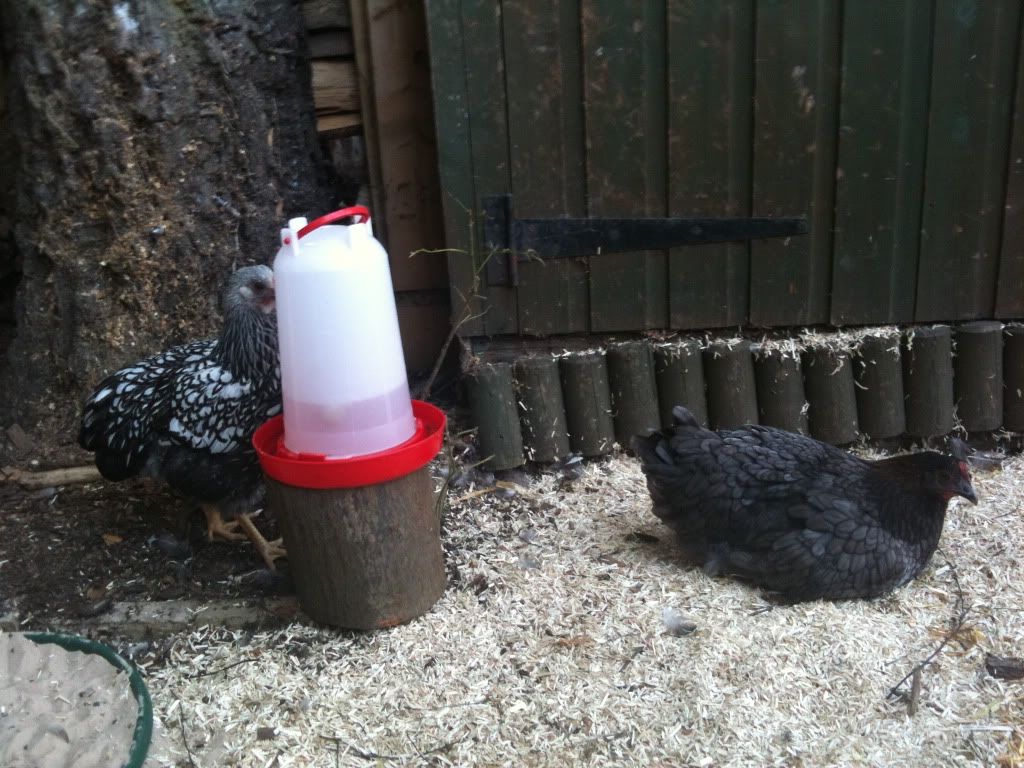 Then just 10 days later on 31/July 2011 our 3 ex-batts came home:
Pale faced but well feathered.... Meet Flo, Eddie and DJ Cluck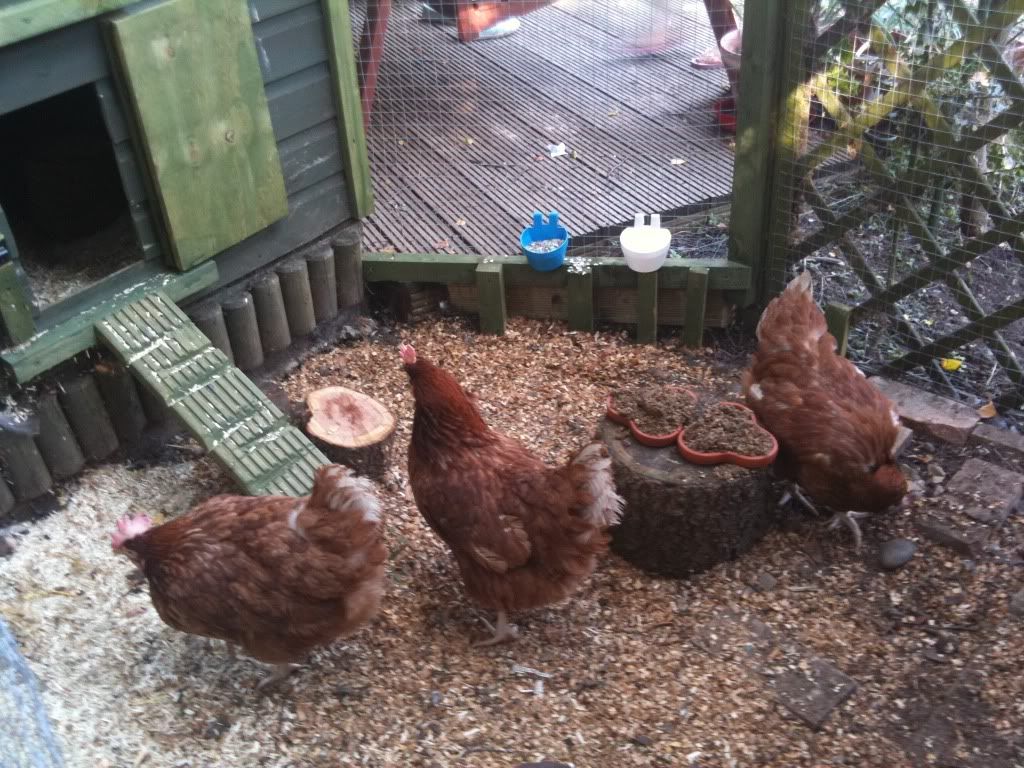 Introductions went remarkably easily, with just a little squaring up against the wire: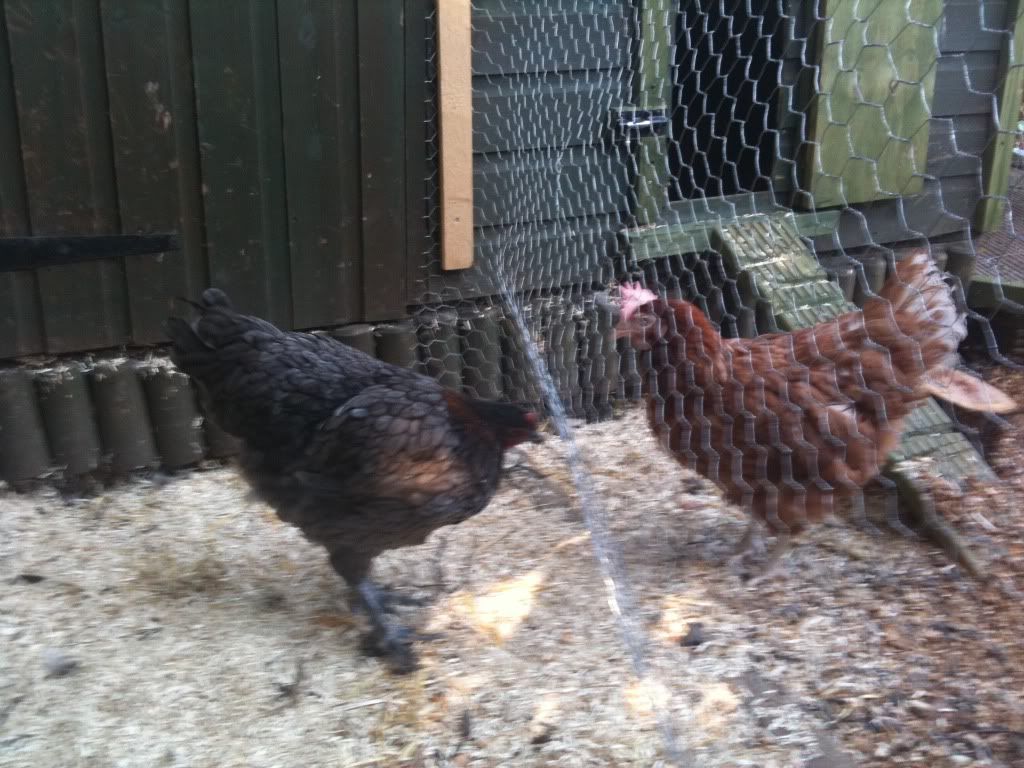 We had to cope with an eye infection that Hettie got which we treated with eye drops and the dreaded mycoplasma that Eddie and DJ cluck came down with.... Thankfully they responded well to treatment and enjoyed good health for the next 10 months....
More To Follow later....