Now I have finally mastered the art of uploading photos I can start my own diary ! hurrah!
I brought my hens home on 8th August 2013 at around 20/24 weeks and absolutely love them . Theyre are so individual and very cheeky . Let me introduce them
Penny: smallest and lightest of our girls hence the name . Always off doing her own thing and will only bother to come over if you have the most luxurious of treats
Merryweather: the Boss... but a firm but fair lady. Doesnt bash the girls like Mildred did at first. She is a cheeky lady and i have now taken to turning my engagement ring round as she tries to steal my ruby!
Dandelion: the bottom hen and tends to hang round Merryweather as Mildred can give her a hard time over just about anything. Follows me around a lot too and sleeps on my lap
Mildred the Oppressor: by far the naughtiest! has a coating of white feathers on her back so it looks like she has been out in the snow. Was the top hen until everyone settled in then was overthrown by Merryweather, still likes to bully Dandelion though if she gets the chance and is most definitely the olympian ! Shergar has nothing on this lady
Cracker:was the first to lay and boy do you know when she has ! loves being picked up and will sit on the chair in the garden with you quite happily
Tikka; the toe pecker. looks very like cracker but has a floppy comb. Good natured, good layer and always trying to get into the kitchen for the cat food..once shocked me by jumping onto the arm of the couch while i was reading. Cheeky madam with a fear of nothing
We have 2 dogs. Suzie is 11 and Cookie is 5 .. both dont mind the chooks at all.. 2 cats Romeo and Jackson. Romeo has tried his paw at a chicken dinner and learned fast theyre not to be trifled with after having a bare patch on his bum for a while , he now has the utmost respect for the girls.
this is merryweather the boss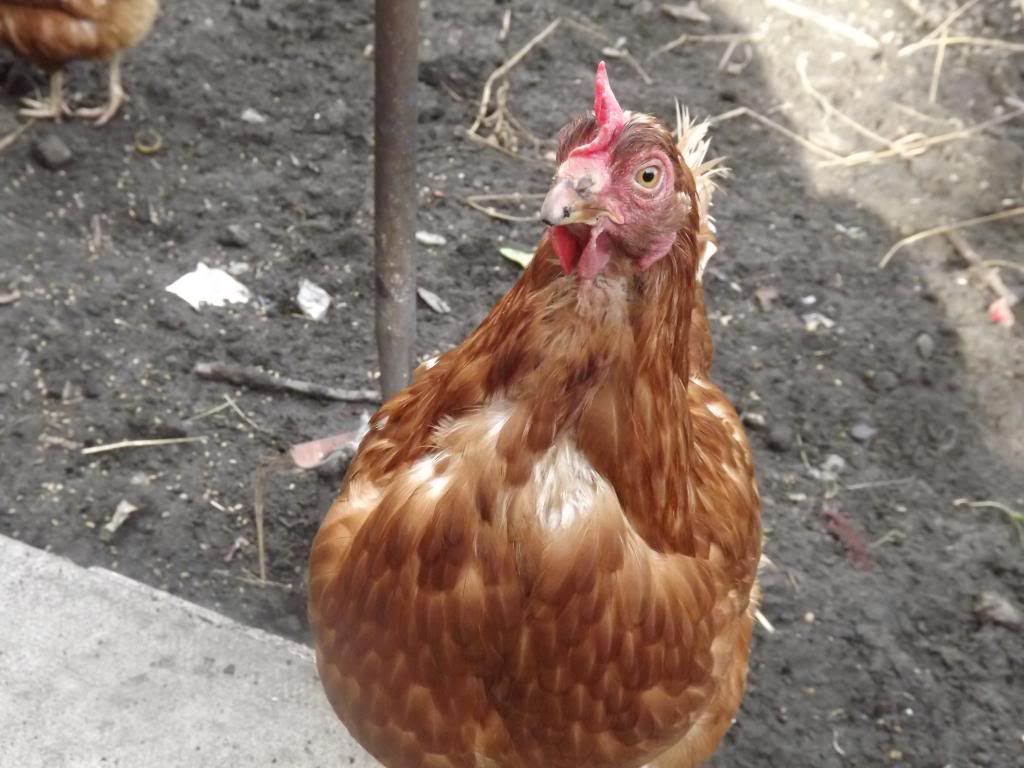 this is Tikka
Romeo the bald
Penny the independent one
Cracker my youngests fave chook as she likes to be loved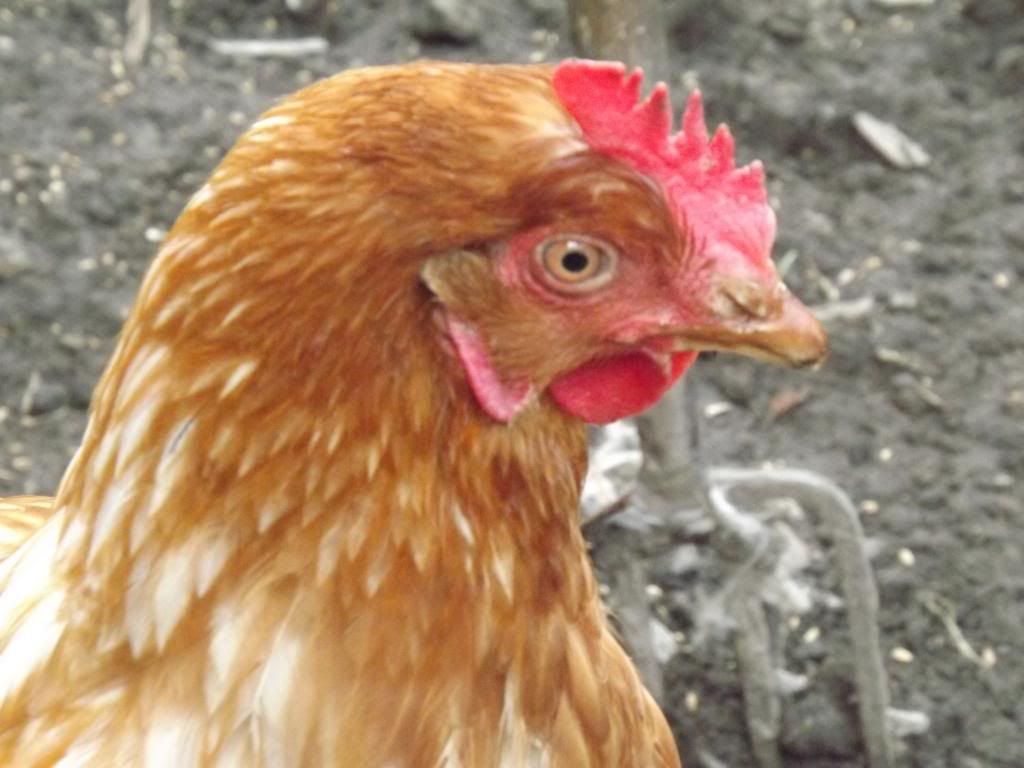 Mildred the Oppressor
Merryweather when a helicopter goes by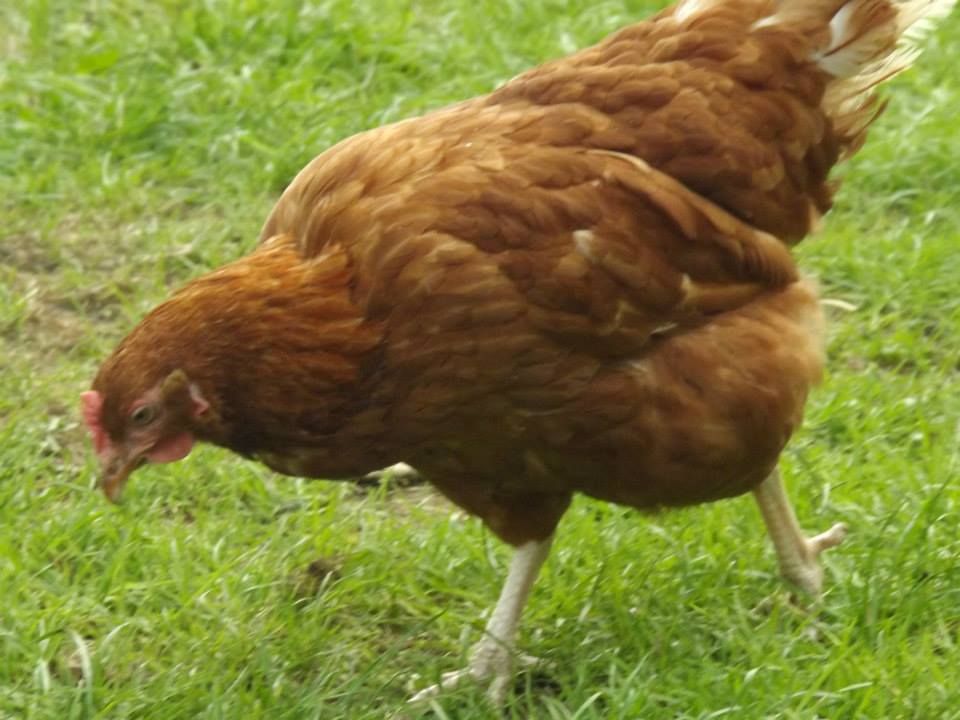 Dandelion my little tresure
Cookie and Suzie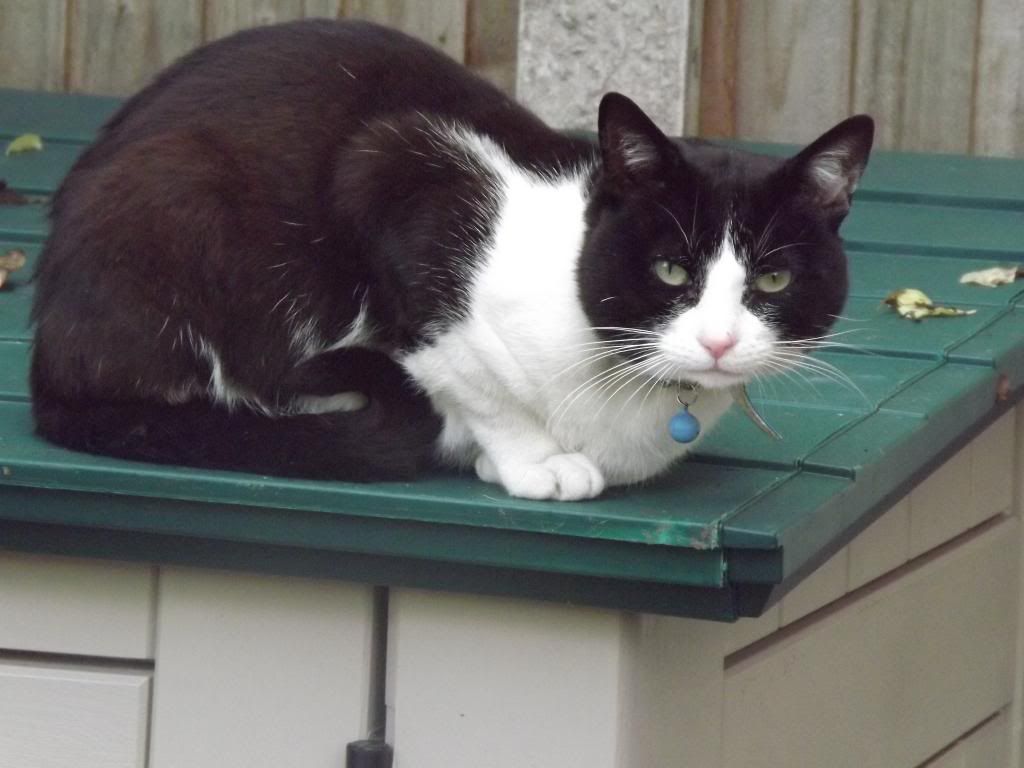 Jackson . The wise one who has never bothered with the hens and now is super protective over the garden ?
We have a run to construct as the one provided in not suitable for 2 hens nevermind 6. We have also discussed getting more girls but until we are more organised this is not an option. I have sold eggs already as there was over 30 in the fridge and id baked so much my cupboards were groaning . So this has been put in the "chooky tin " and will go towards their food and bedding etc . On the whole I am loving having them and wish i had done it earlier . What a joy they are