Thanks CC - that's very kind of you. It was this:
HenPen wrote:The vet said he thought that, since three of my five hens had suffered from EYP (of course Cupid never got a chance) that it was likely they had had a virus which caused the fallopian tubes to become damaged. If so, he said, Wiggy - even if she was immune - would be a carrier, so he felt I shouldn't get more hens while I had her.

I don't really know what to think about that - how could we know for sure? There was a gap of 18 months or thereabouts between Ginger and Miranda, and EYP is so common, perhaps it was coincidence. I don't know. He did say that if they were Point-of-Lay from a source which vaccinated (they were) they should have been immunised against it. But it would have been a spray, so I guess it's a bit haphazard. If it turned out that the vet was right, and if Wiggy did turn out to be immune, that might make some sense, since the other girls were all in a massive barn with loads of other hens, while Wiggy was with the other Skylines in a small run, so presumably they would have been more likely to get caught by a spray.

Right at the beginning of my chickening adventures, within the first few months, the girls got some respiratory thing that they should have been immunised against. (Actually, I think that was what led me to DTL !) So it seems the whole vaccine thing is a bit hit and miss.

Wiggy had a day out recently. We have a strange garden as the house is sort of in the middle with garden in three sides. Our hen area is on one side all fenced in, then the bit with flowers and pond and then the other side is the front garden/drive. So I thought I'd like to take Wiggy a-gardening, since I was going to be outside for a bit and thought she would like it. My friend let me borrow her puppy pen, so that Wiggy (surely the speediest chicken on earth) wouldn't lead me a merry dance around the garden or fall into the pond- and once she had got over the horror of being picked up and put in an unfamiliar place, I think Wiggy rather liked it. It looks small in the photos but was actually enough space for me to be in there too.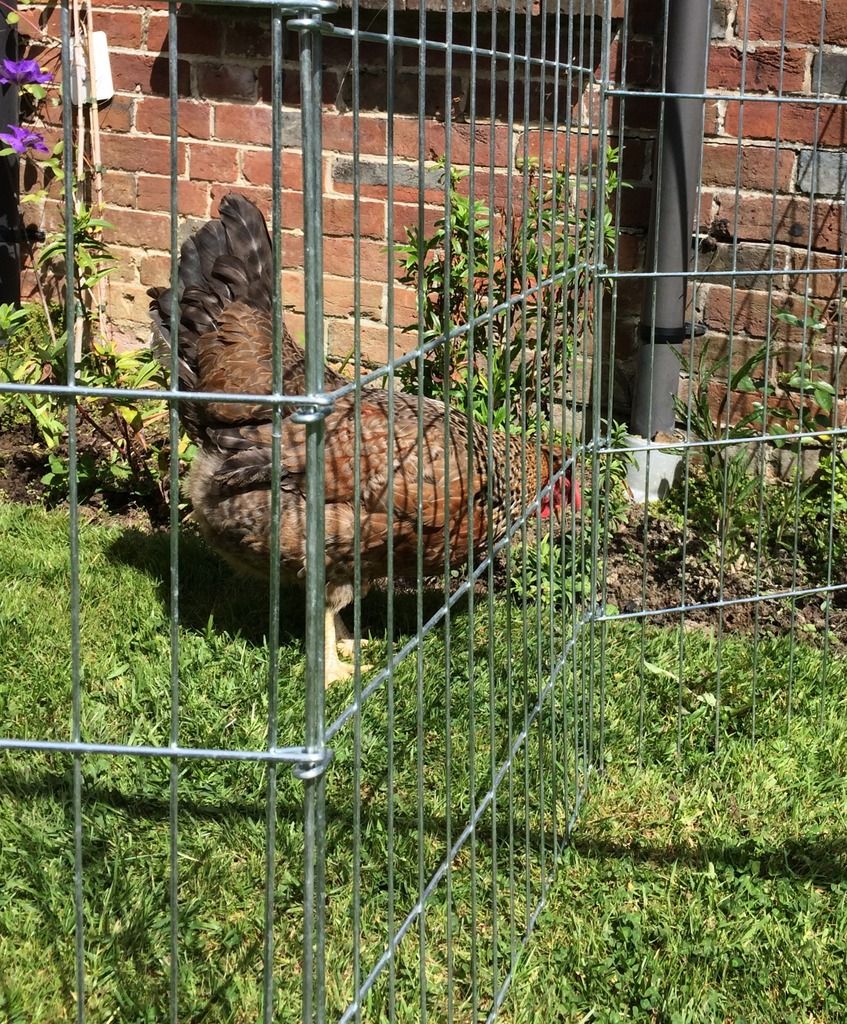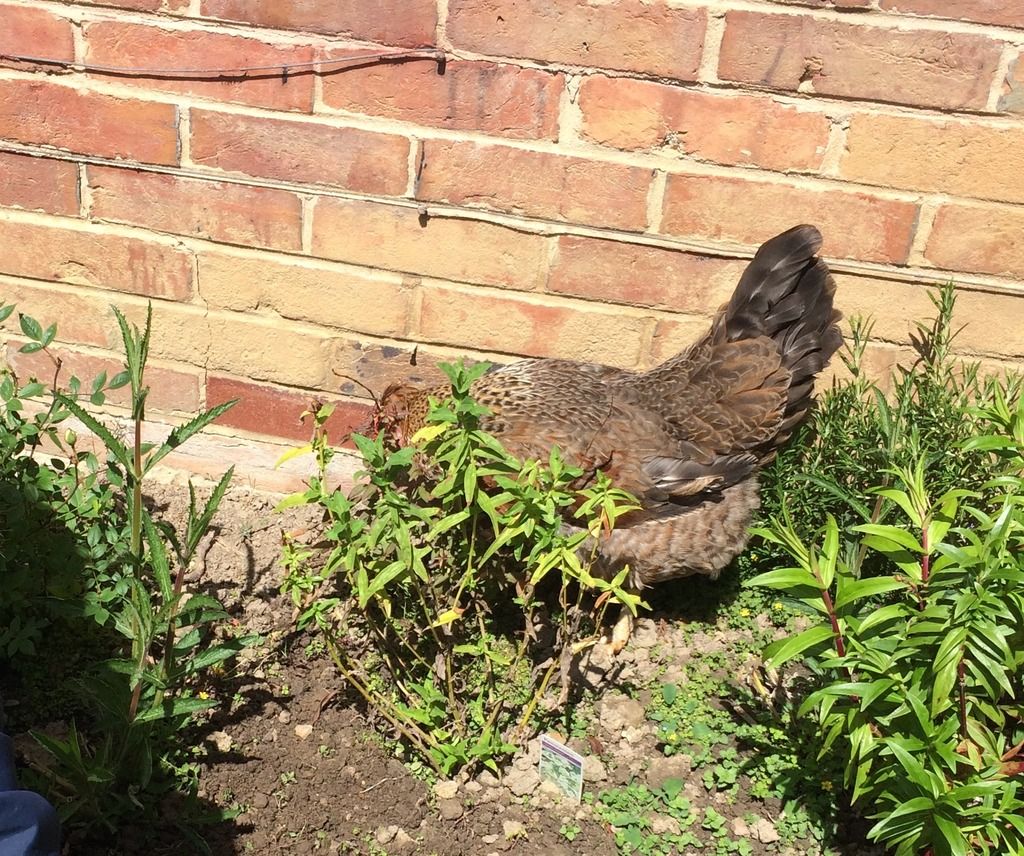 She wasn't a great deal of help, in all honesty, but she was good company and behaved very well, leaving the plants alone and not being naughty at all.