Put the Chicken Gym in today
Straight on it before i had even finished it , also got the Garden back to how it was .
Not finished yet.... i have a number of other ideas like a detachable extention for the summer leading to the Garden .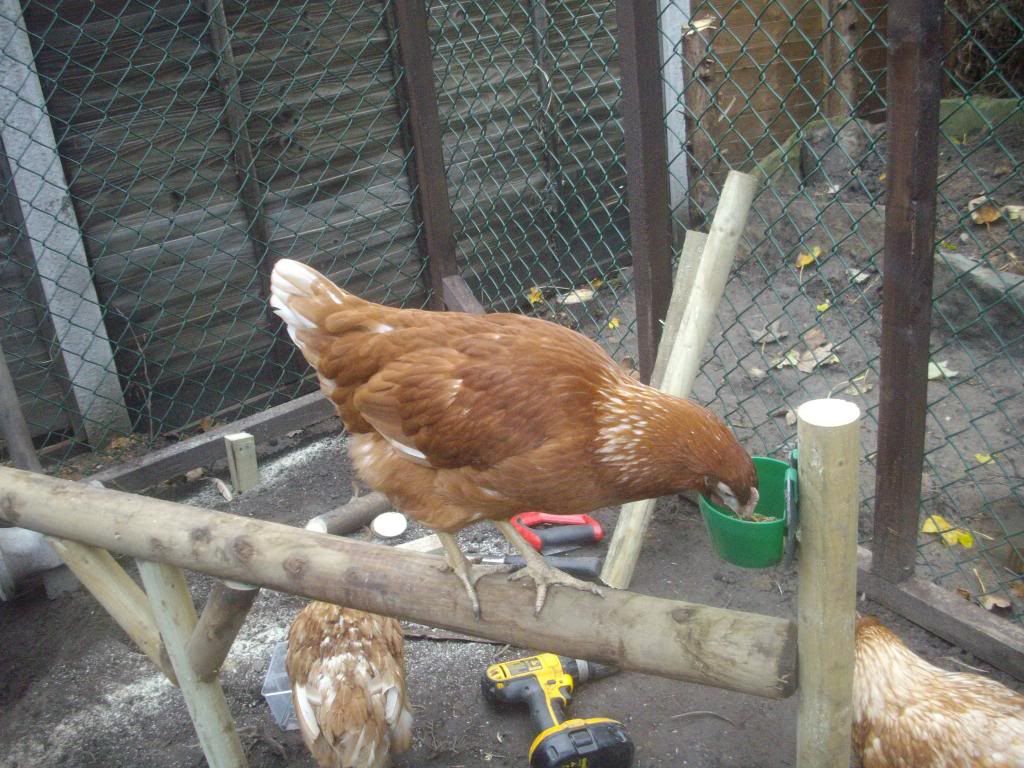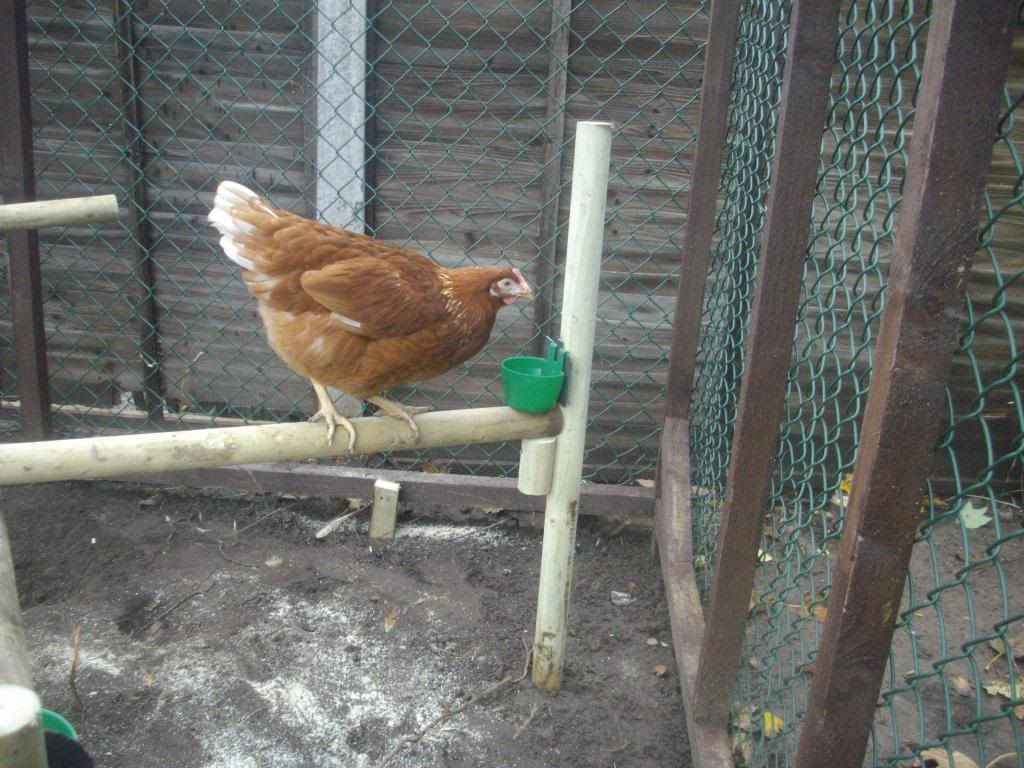 One of the younger two , bottom of the pecking order but the one most likely to lay ?? due to the comb getting red ?
Got some diy nesting boxes in there today but never seen an egg of my lot yet not that it matters..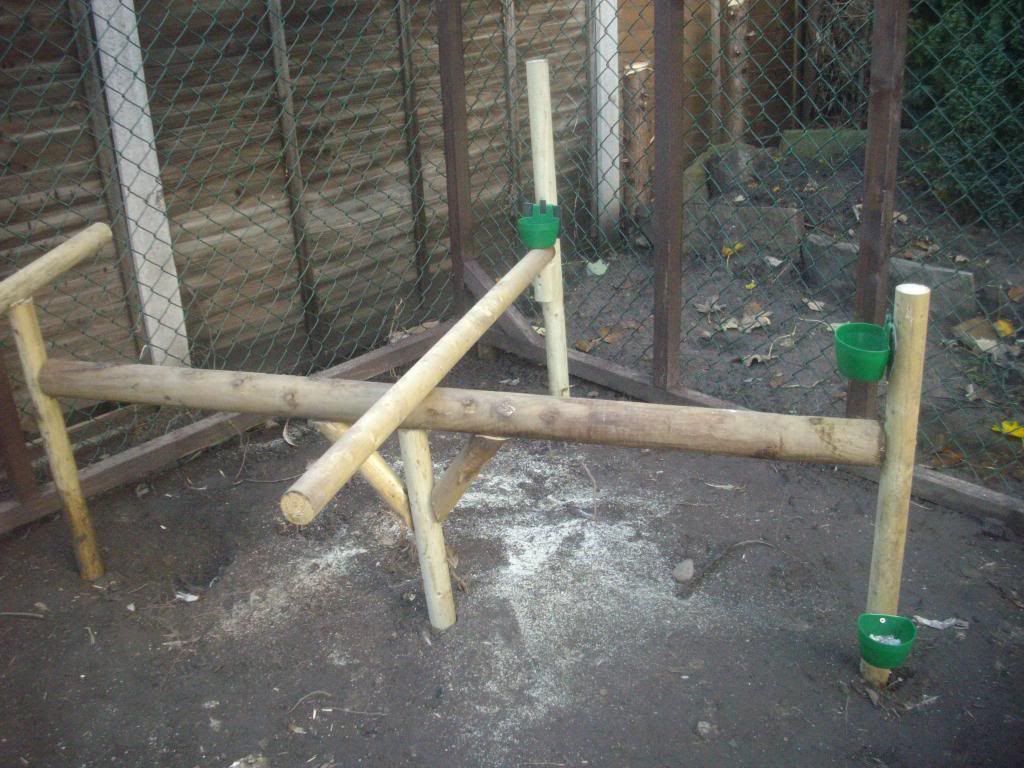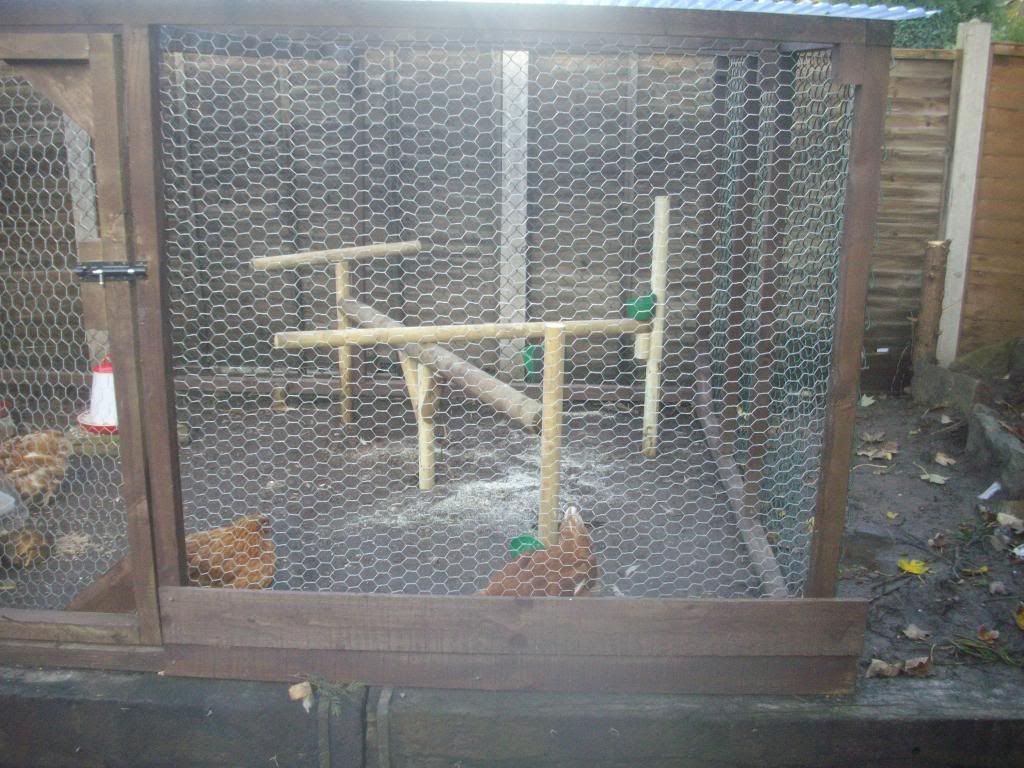 Added this as well .
The logs from the conifer hedge i removed to fit the run in , i screwed some take away containers to them and just drop in another on top so i a remove and wash...