I've had my lovely girls for four weeks now and I'm in love with each of them.
I wasn't going to have more chickens after Mr Fox got my last girls but someone showed me their new chicken coop and that was that!!!
I knew exactly which coop I wanted too. It was one I'd seen on ebay back when I had my first girls but I didn't get it because someone had made me a coop at the time. This time though I was determined to get the one I wanted...
THIS ONE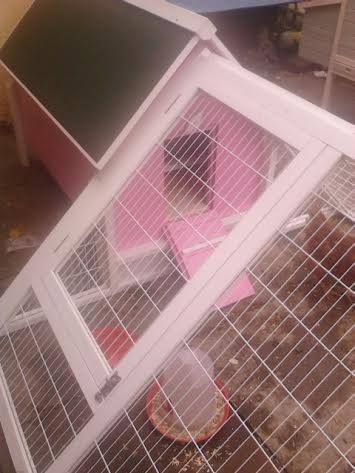 I love this coop. It's like a little house.
I like my girls to free range but that isn't always possible so I decided too section part of the garden off just for the chickens.
It's quite a big piece of ground and plenty of room for them to stretch their legs and wings in.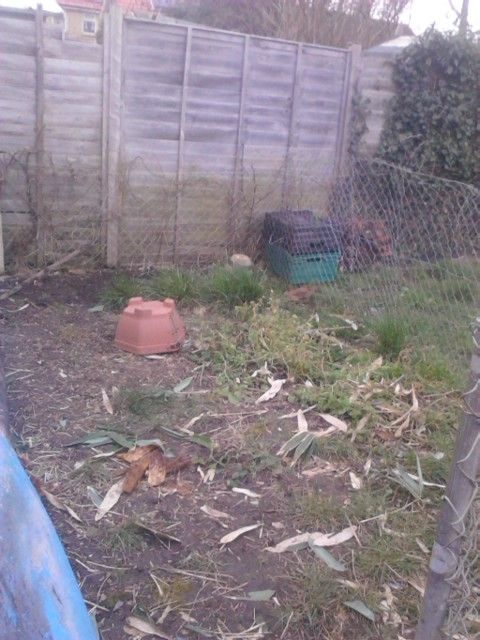 We found the wire fencing at the bottom of the garden. No idea where it came from.
The slabs going down for the coop to stand on...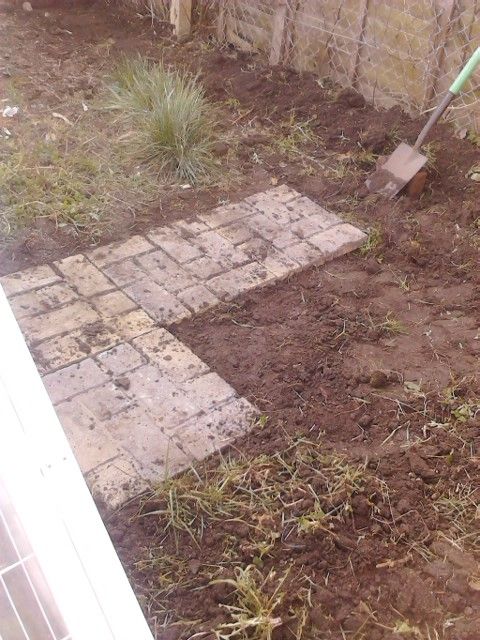 Looking good...
Slabs all down and coop in place...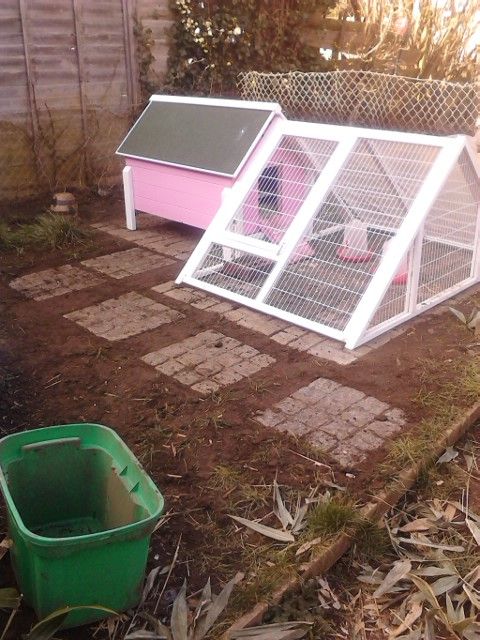 Next I need to put the weed guard down and the wood chip, then finish the fencing.