How exciting to finally be starting my own diary after reading everyone else's!
I have had my chickens for a week now and all is going well. A bit about the chickens so far:
Daisy is a white silkie and is head chicken lady. She also seems to be the least gifted intellectually
She is the last to learn new skills such as getting into the coop, getting out of the run, getting back in the run when she sees treats have appeared there (she clucks loudly just outside the mesh rather than coming round through the door). She is friendly and curious and whilst not thrilled to be picked up, doesn't protest too much once I've got her. I think she will be quite docile once she gets used to being handled a bit more.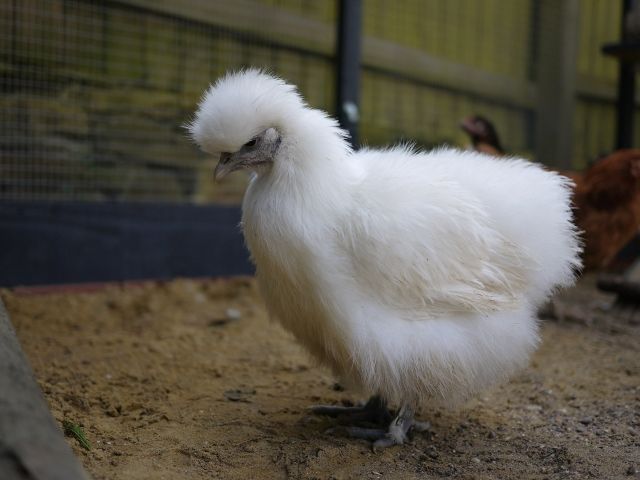 Annabelle is the partridge silkie and seems to be bottom hen, though Daisy does adore her and will share treats with Annabelle whilst pecking anyone else who comes near.
She seems clever in an understated way and is already my friend. She is quite interested in me and will chat with me whilst I'm about. I am hoping she will be one of the friendliest, perhaps a lap hen as time goes on. She is the first to the run when I am handing out treats and trills quietly in excitement. She is also quite happy to take treats from my hand.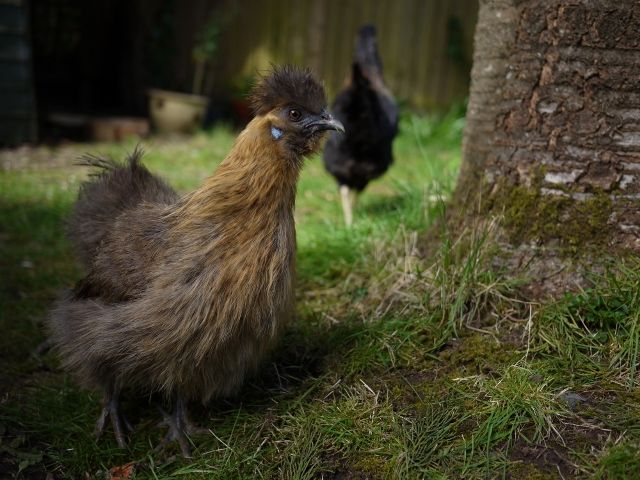 Ms. Melson is our Bovan Nera. She is a beauty, but quite stand-offish. She is a very confident lady and seems a natural leader, but Daisy isn't having that! She loves to free range and was the first to find a good place to dig a dust bath in the garden (they all ignore my attempt with the blue tub!). I need to spend some time trying to handle her, she keeps a wide bearth and was difficult to catch the one time I've done it. Didn't peck me though, so that is a good sign!
Sandwich (named by my two year old!) is taking Ms. Melson's lead and is quite wary of me. She also is one of the first out of the run when I let them out to free range and is quietly eating all the leaves on the lower branches of my tasty shrubs. She enjoys a preen and rest when she's had her fill.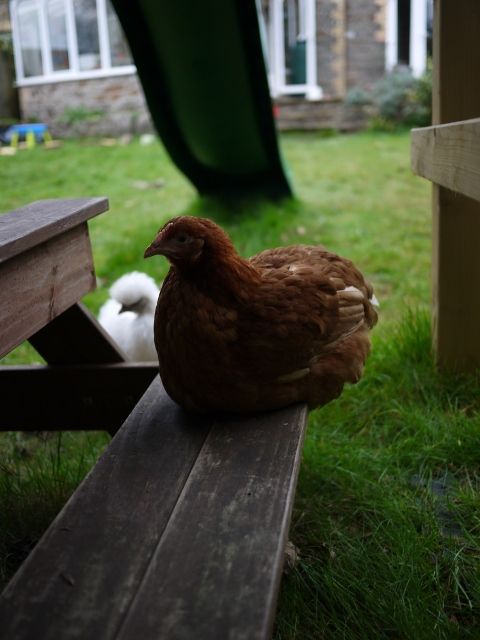 Catrina, my speckly is quickly becoming a favourite. She will let me stroke her, follows me around and eats from my hand. She is also just generally curious about what I'm doing and likes to keep an eye. She seems somehow a bit wise and above all the other chickeny concerns like pecking order. She doesn't seem to have a closer buddy like the others have paired off, perhaps I'll be her buddy and she sit on my lap for cuddles (fingers crossed)! She will also let the kids stroke her a bit, whereas the others are still quite unsure of these small noisy humans.
So there is the flock! Other random pics from this week:
Four year old being zen with the chooks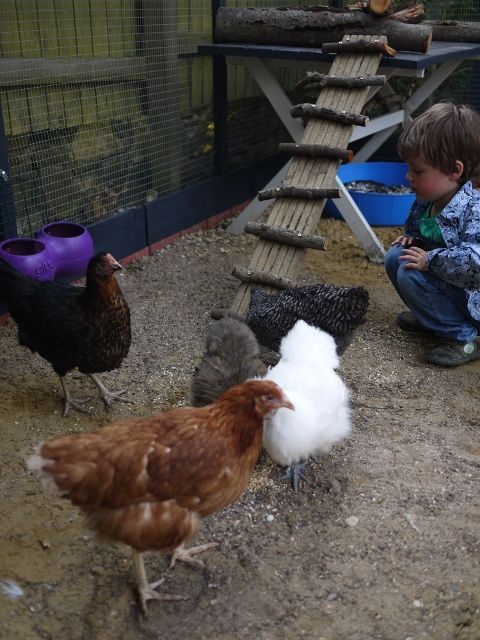 Warm breakfast mash with cabbage (which no one ate!)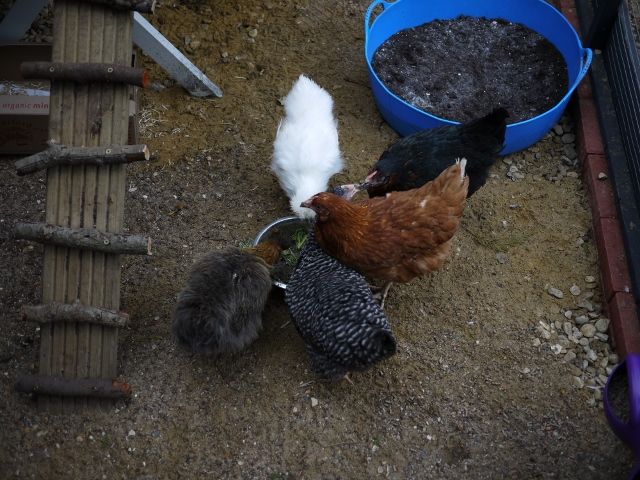 Let us out!
Catrina on Chicken Bridge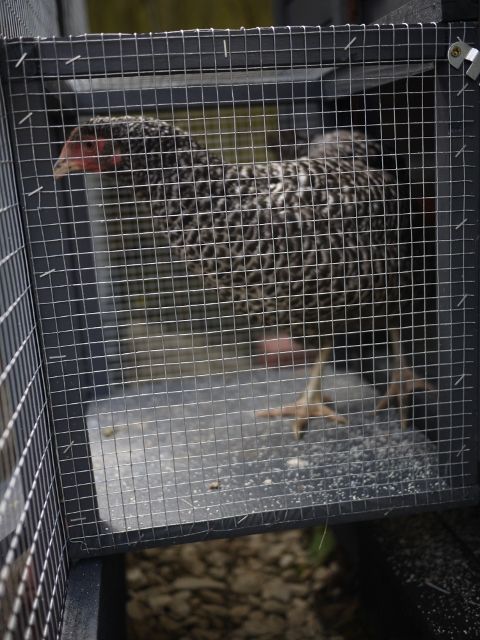 Two year old trying to get close enough for a cuddle. Chooks say no!
Catrina on a stroll
Sandwich thinking about a snooze
http://i678.photobucket.com/albums/vv14 ... 80x640.jpg
" onclick="window.open(this.href);return false;" onclick="window.open(this.href);return false;