Much going on now and the last few days showers, although meaning yourself getting wet, have been most beneficial.
My Onions are at last starting to show through as are the Carrots.
I'm not far off preparation for the Bean Poles but having a bit of a battle against a family of Pigeons who have taken a fancy to my Garden.
Broad Beans...
Lots of things...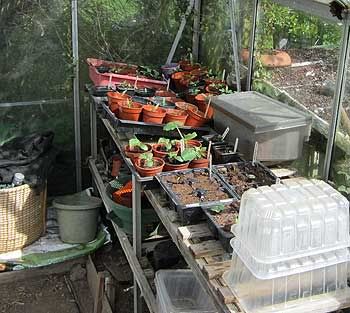 Richard