It's hard to believe I'm starting my 3rd DTL diary!! .. where does the time go??
I had planned to take it a bit easier this year as my health hasn't been good......but!!! .....hubby's suggestion !!.. we are going to get rid of the decked area and lay a random patio with raised planters .. I am so excited as I really don't like the decking ..it's slippery in the summer when it's wet but in the winter it is down right dangerous and both of us have ended up on our backs this winter..... It will also mean that I can get rid of the dozens of pots I end up with on the decking and I can grow lots of salad veg, herbs and fruit at a comfortable height ..which will also mean extending my gardening years I hope.
This is the area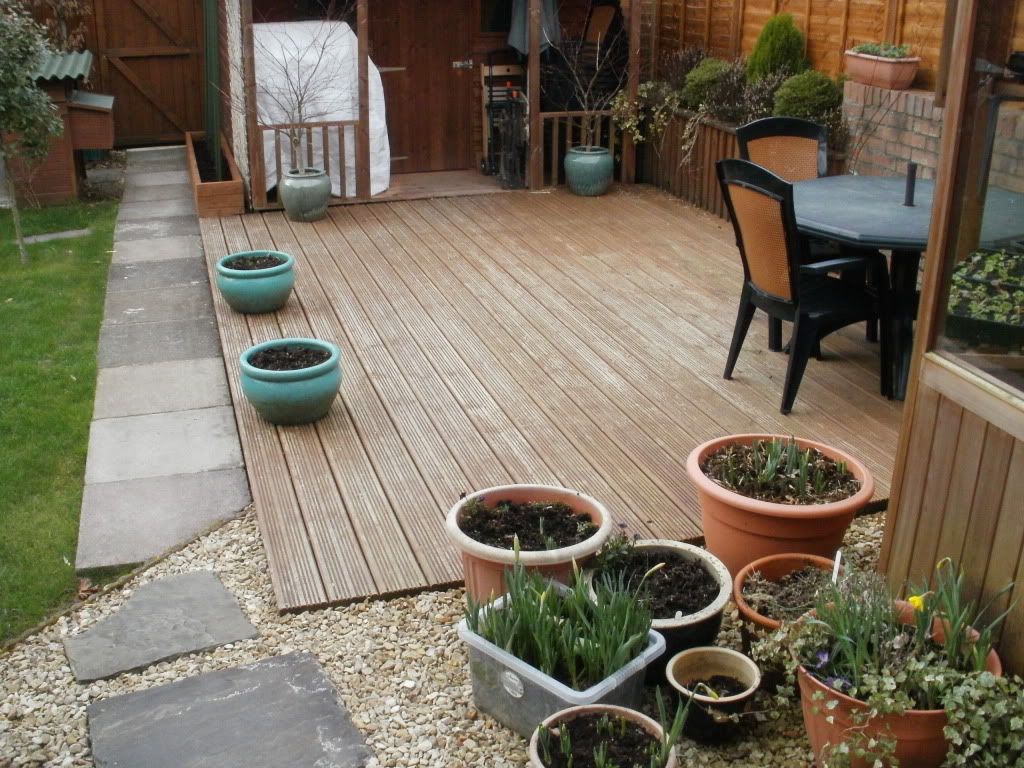 We are restricted in what we can do as there is a 10" thick reinforced concrete base left after the garage/workshop was demolished .. but the decking was only ever meant as a temporary fix to let the cottage out quickly when it was a holiday home... and it won't go to waste as we'll use it to build the planters .... Anyway the paving is on order for Feb delivery so more pics will follow
Elsewhere in the garden I have pruned the apple trees and that's it
it really hasn't stopped raining in Wales for months ..but the weather does look dry if a little cold at the end of the week so will make a start digging the veg patches over .. the overwintering onions and garlic are doing well .. they are in the Alice Fowler patch this year and I'm going to put the courgettes, peas and Kale in the raised bed ...
Looking forward to getting going again now ..it's been a miserable winter so far.