2010 Diary
2011 Diary
2012 Diary
It seems incredible to think that this is my 4th Diary .. they must be so boring by now
..but they do help to keep my mind focused and great to look back and see how the garden has evolved and what needs to be changed.
I have had a little hobble around this morning to see what's what and I still have some food growing ..
Curly Kale and water cress..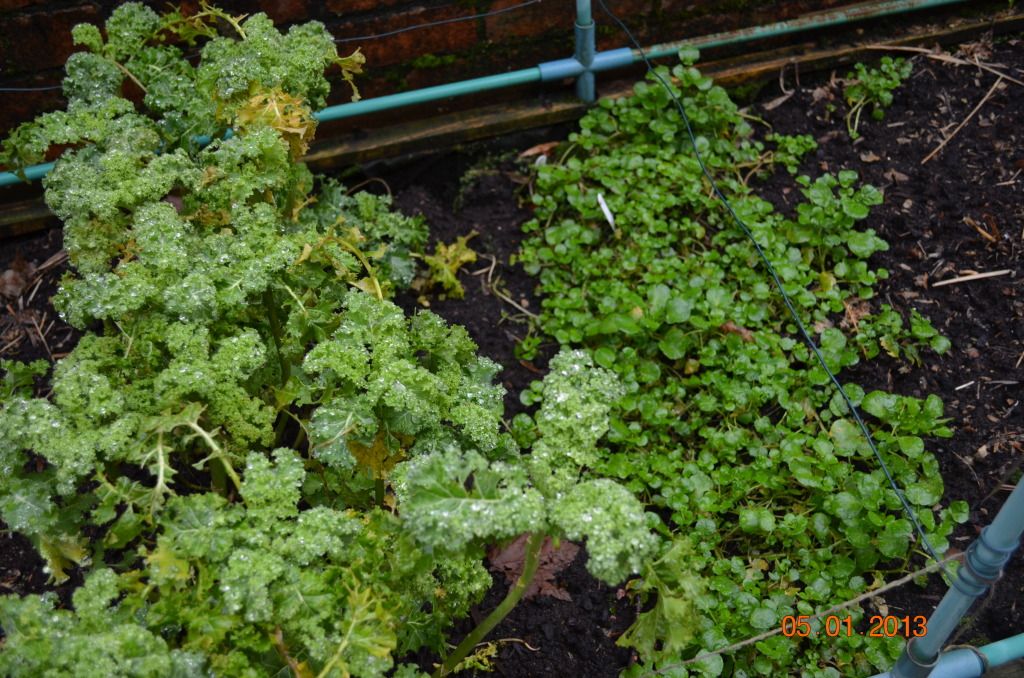 there's also still enough chard to give the chooks a few leaves now and then ..
and the greenhouse has some spring plants and baskets ready to give some colour in the garden..
I spent some time yesterday putting my seed box in order ..I have mixed all the 'out of date' seeds in a bag and when the weather is warm enough, I'm going to take them to a bit of waste ground I know of and I'm going to scatter them to see what will grow!
I found a great site on Eb@y for
seeds
as I'd like to give a few new things a go this year .. went a bit overboard but got all these for £15( they put a few extras in my order)
Good Luck For 2013 Season everyone!!!