Thanks LL .. the planters have really done what I wanted as in surrounding the courtyard with food. The mini fruit trees are interplanted with salad crops creating a lovely secluded area to sit and eat.
We had the first feed of new potatoes today .. there really is nothing better than eating baby new potatoes straight out of the ground is there?
also had the first radish .. a quick wash under the tap and eaten whilst still warm from the sun.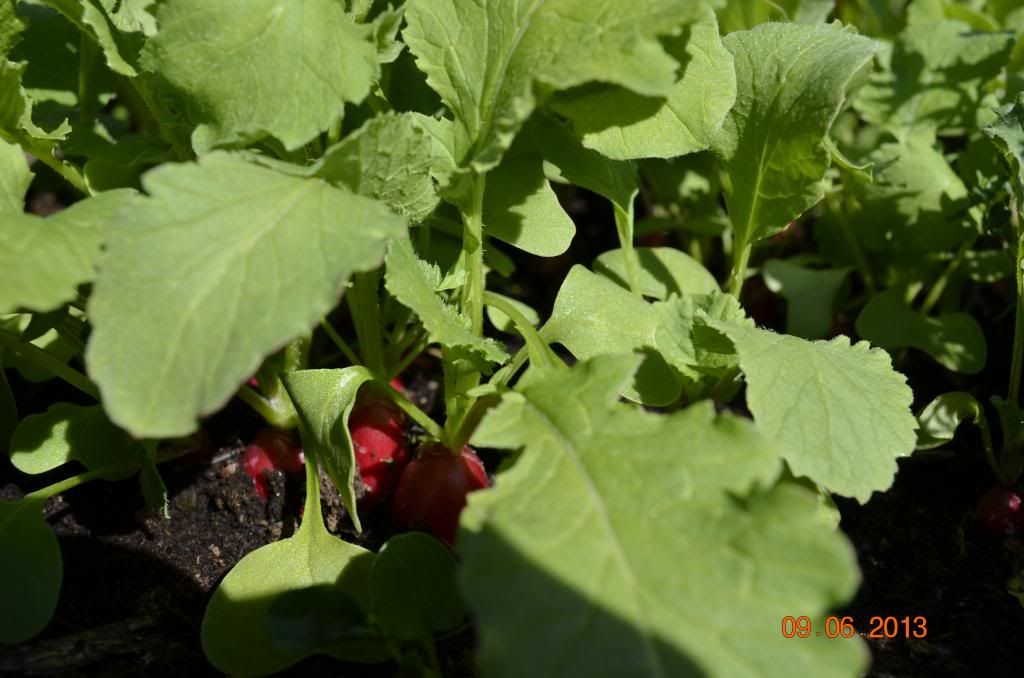 I have a baby spaghetti squash
.. it must like growing on the log store..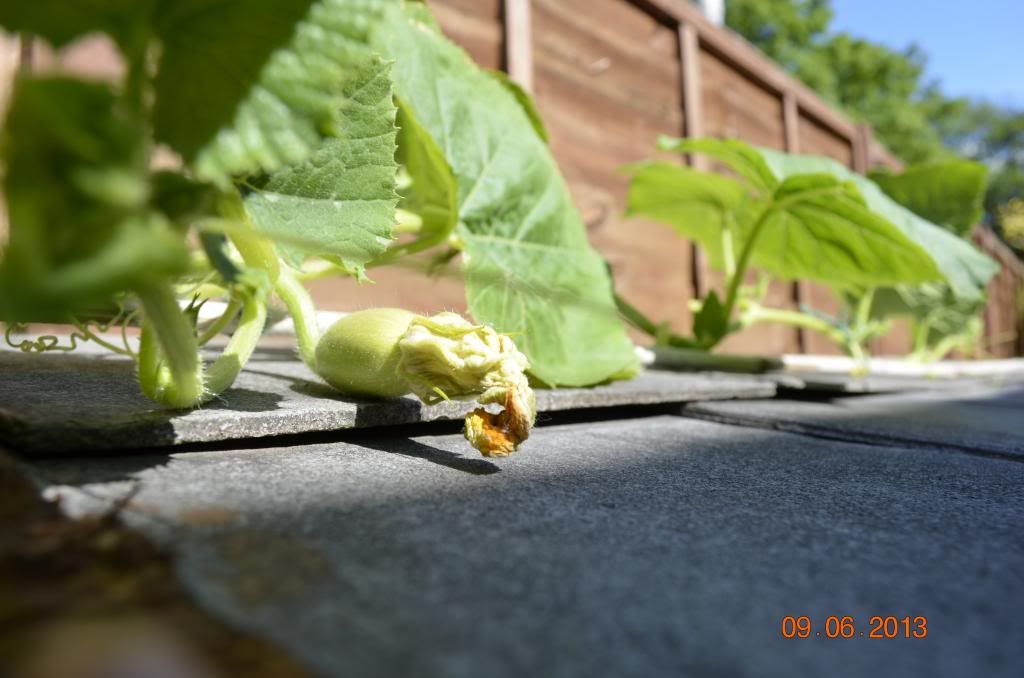 The broad beans have an amazing crop of flowers looks like a bumper year.
and finally ..I love watching the runner beans grow and they are growing like magic beans with all the warm sunshine so thought I'd share another photo of them 2 days after the last photo.