I started right at the beginning by planting Garlic on New Years Day. It was one of the few things that did well last year so am looking forward to a bumper crop.
Just been out to make sure the Asparagus bed is weed free and topped up the mulch, for the first time I have used compost from the Darlek.
Chives are growing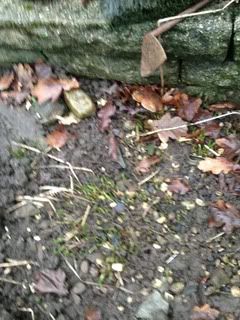 The ground is really bad, full of stones, but chives have grown here as long as I can remember.