There is an exhibition in our Art Centre at the moment called Throwaway World, artists have used a single used paper cup as a starting point for their artwork. I thought, 'I can do that'.
Here is my used MacD cup.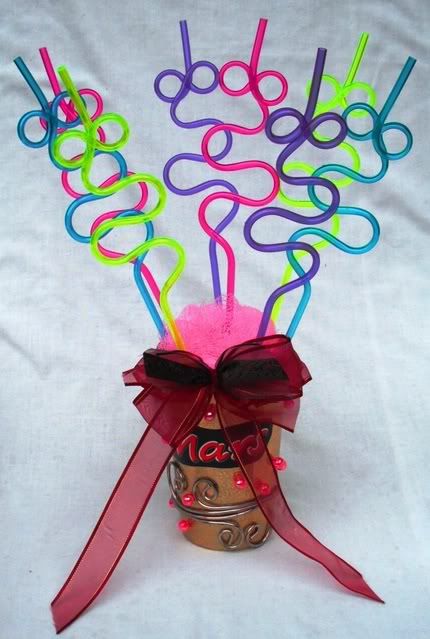 I have covered the cup in gold stickyback foil, the metal scroll bracelet is 40 years old, (save things that might come in usefull), straws from the Scrapstore, red bow from a box of chocs, pink pearls in bead box. Inside is cat litter with a polystyrene lid, topped with a bit of pink body scrubber. I have painted the top rim in red nail varnish. And it has been accepted for the exhibition, I'm going to see where they have put it later today.
Ilona