made from timber from an e bay bargain ten 12'x7"x2" joists that were £26! roof sheets weren't cheap though, £120
The timber for the bamboo panels I had to turn 30' of 3x2 into 1x1 with my trusty circular saw, took a bit of time. Bamboo was £12, screw caps for the roof panels were £9, screws i got from work fence paint i already had. total cost £167. Expensive yes but it means we can use the patio in all weathers, think of it as a poor mans conservatory.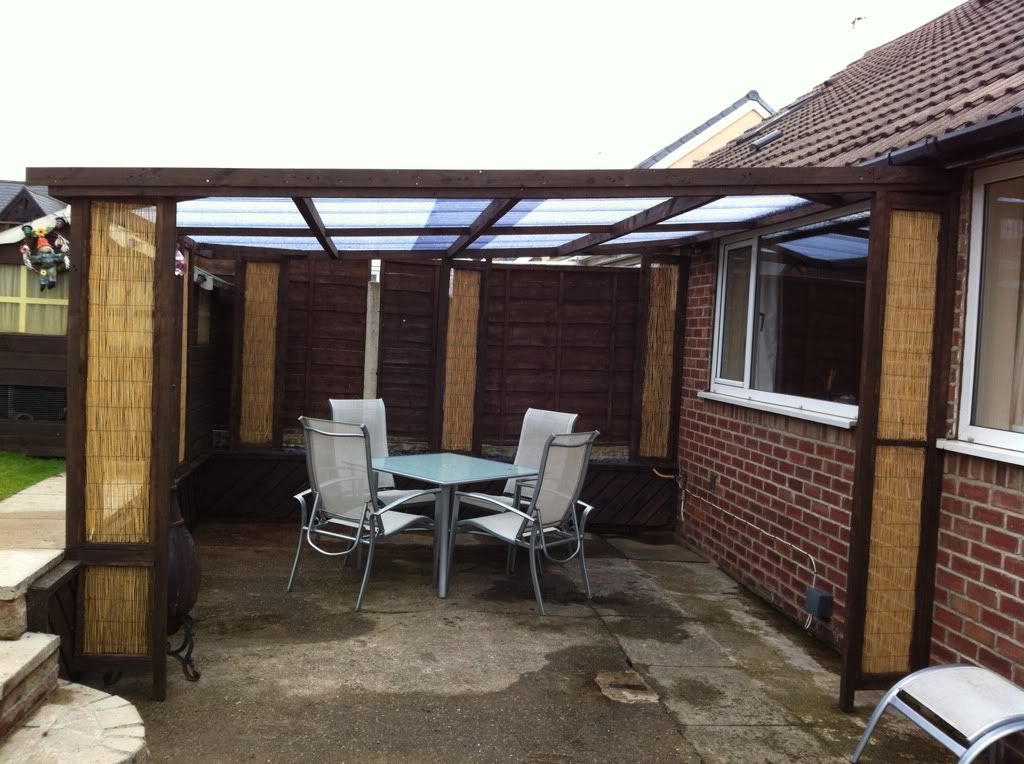 Had a BBQ tonight to christen it!