I have 5 crochet projects currently on the go!!
Not quite sure what happened there, but I have little baskets all over the place!
The first is a cushion for a friend's birthday, but I will find it very hard to part with when it is done! I have bought her presents before and I liked them so much she never got them!
The second is an african flower something. Not sure what yet! I would like it to be a blanket, but it is quite time consuming and also, when it is assembled, it has wiggly edges, which I dont like, so I have been experimenting with half hexagons, which are a little tricky too. I have made 9½ so far, and if I want a blanket I will need at least 140 - 160
so am thinking perhaps another cushion, or something....cant decide! I dont want them just left as a few I made as an experiment!
The third is some easter heart bunting I started last year, but despite spending a fortune on two deliveries of wool this month, I seem to have run out of a yellow I need!
and the fourth is some flower bunting.
The final one is my new blanket. I actually bought this pattern for it this week, and am pleased I did as it is very pretty. Although it is coming on already, it will take me a little while to complete, but will be worth it.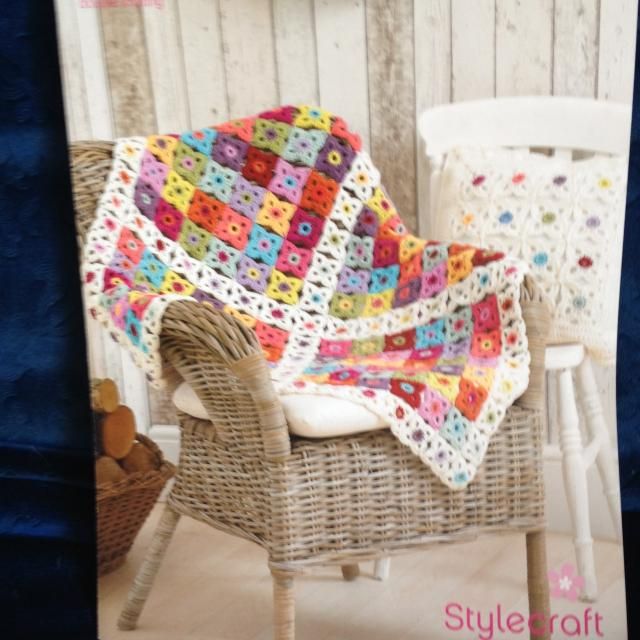 I think I have got completely carried away
It may have something to do with my most recent creation, a cushion, which makes my heart soar every time I see it!! I still can't believe I actually made it!