I'm house / pet sitting in Netley for ten days;
2 Cats, Bearded Dragon, Gheko, Tortoise, countless Fish and Louie the Chihuahua.
Here's Louie surfacing from his nest after a good night's sleep..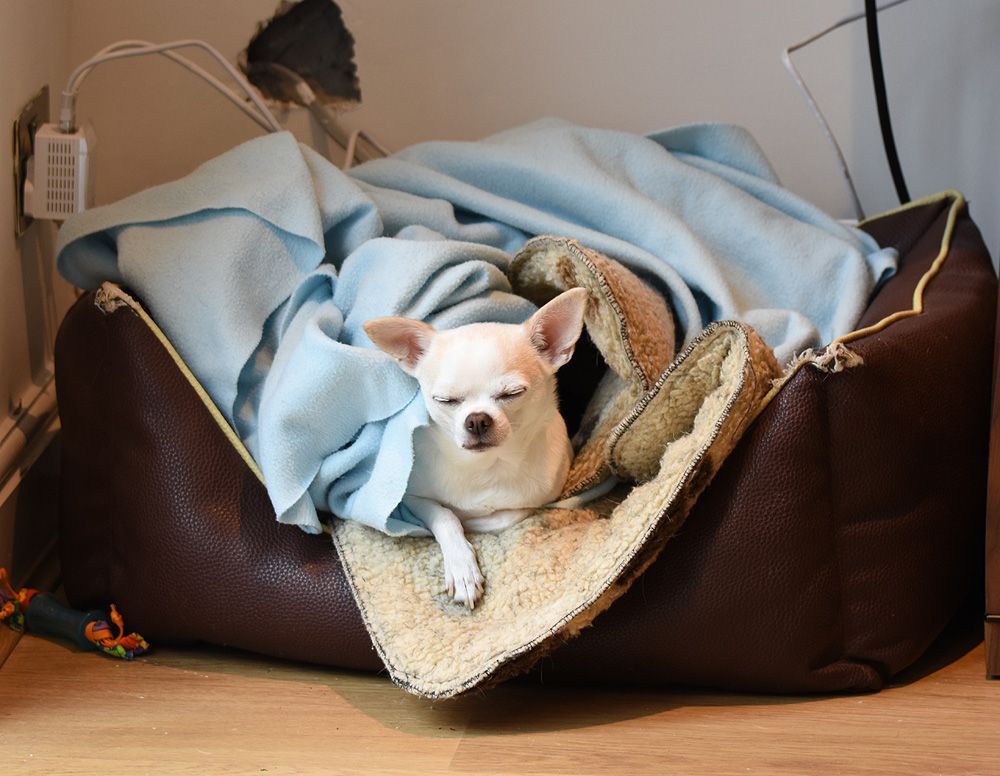 He's not a well dog, so all is forgiven when he acts just like a human teenager !!
Richard